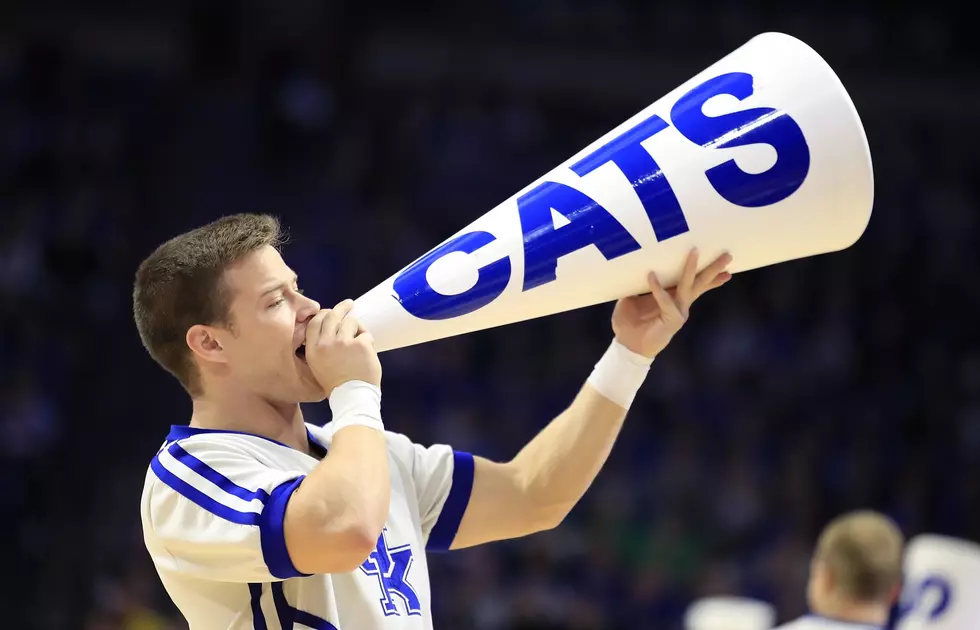 Kentucky Is the New Number One and Should Be There a While
Andy Lyons/Getty Images
The 'Cats were #2 at the time so the ascension to the top was not unexpected after the win over the Spartans.
UK followed up that signature victory with a 91-49 blowout win over Eastern Kentucky.
And now the Wildcats will saddle up for a series of home stands against Evansville, Utah Valley, Mt. St. Mary's, Lamar, UAB, Fairleigh Dickinson, and Georgia Tech.
None of those teams is projected as an NCAA Tournament team and, in fact, only one--Fairleigh Dickinson--is predicted, by some analysts, to win its league.
And the home date against Georgia Tech is followed by a neutral-site game against Utah in Las Vegas.
Again, the Utes are a team not projected to make the Big Dance.
Predicting, outright, that Kentucky will sail through its next eight games is often the kind of "jinx-y" material Big Blue Nation likes to avoid.
But do you see any game in that run that you would even take a flyer on and say Kentucky could lose it?
I don't want to disparage any of those teams, but with the possible exception of the last two (Tech and Utah), these all look like overmatched opponents.
Of course, there should be some fun moments along the way.
UK legend Walter McCarty (a member of the '96 Untouchables) is the Evansville head coach and the ovation he receives when he and the Purple Aces enter Rupp Arena Tuesday evening will likely be deafening...and deserved.
I'd imagine that's accurate.
But UAB and Kentucky have an interesting history. The Blazers have been big UK pests on some notable occasions.
For starters, they have a winning record (3-2) against the 'Cats. Two of those victories were upset wins in the NCAA Tournament. The third, and most recent result (and, in fact, it was the last time the two teams met) was a 79-76 UAB win at Freedom Hall in Louisville in 2008.
So, yep, here come the pesky Blazers November 29th to try it again. (To be fair, while UAB does have a winning record against UK, they've only ever played in Rupp Arena once and lost.)
The 2019-2020 college basketball season is here and I am a happy camper.
And, based on the schedule, it looks like UK fans will be very happy campers for a while, at least.
The Wildcats' next truly tough opponent (on paper) looks to be 16th-ranked Ohio State at the CBS Sports Classic in Las Vegas on December 21st.