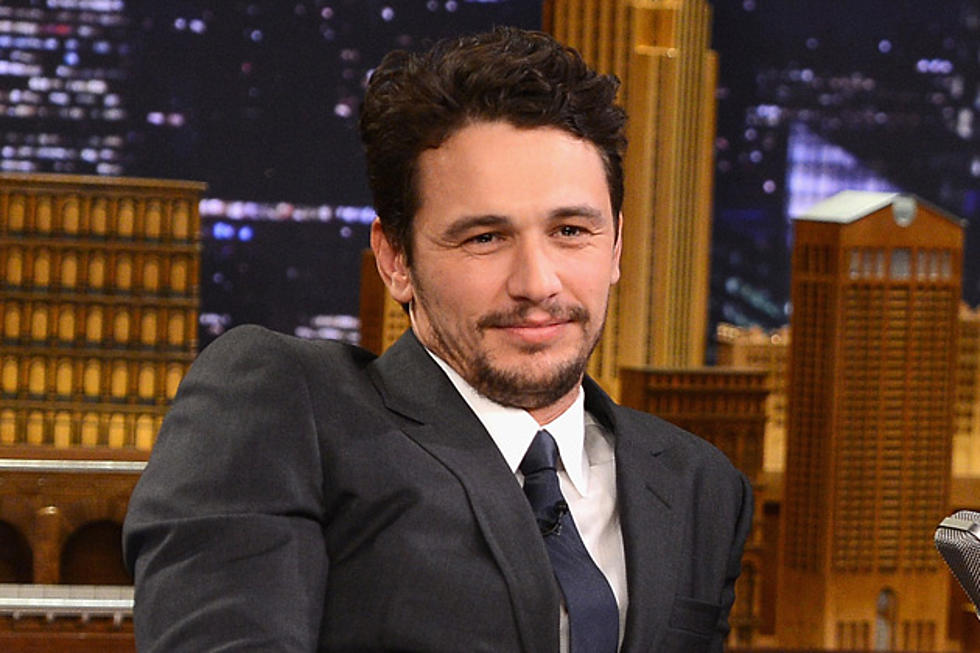 James Franco Admits He Propositioned Teen via Instagram [VIDEO]
Theo Wargo, NBC
We reported yesterday that James Franco sent a series of creepy Instagram comments and text messages hitting on 17-year-old Lucy Clode, a Scottish tourist who met the actor while waiting at the stage door for his Broadway play, 'Of Mice and Men.' Among the messages, Franco repeatedly asked the girl how old she was, if she had a boyfriend, where she was staying and if he should rent them a hotel room. Though the Academy Award-nominated actor seemed to deny the allegations via Twitter, he went on 'Live With Kelly and Michael' this morning (April 4) to own up to the messages.
"I'm embarrassed and I guess I'm just a model of how social media is tricky," he admitted. "It's a way people meet each other today, but what I've learned, I guess just 'cause I'm new to it, is that you don't know who's on the other end. You meet somebody in person and you get a feel for them, but you don't know who you're talking to."
The 35-year-old actor may not have known exactly who he was talking to, but he certainly knew that she was young, as she told him multiple times that she was 17, "nearly 18." And he had to have known that what he was doing was seriously creepy -- after all, he explicitly told Clode, "don't tell," when she mentioned that her friends back home would never believe her.
"I used bad judgment and I learned my lesson," Franco explained. "Unfortunately, in my position, I have a very good life, but not only do I have to go through the embarrassing rituals of meeting someone but then it gets published for the world, so now it's doubly embarrassing."
Immediately afterwards, Kelly Ripa tells Franco that his explanation is "perfectly acceptable" and that the situation "happens to everybody" before joking that she won't reveal their own text messages, which got a big laugh from the audience. But if you ask us, she was letting Franco off the hook way too easily.
PopCrushers, what do you think of James Franco's admission?
Watch James Franco's Explanation on 'Live With Kelly and Michael'