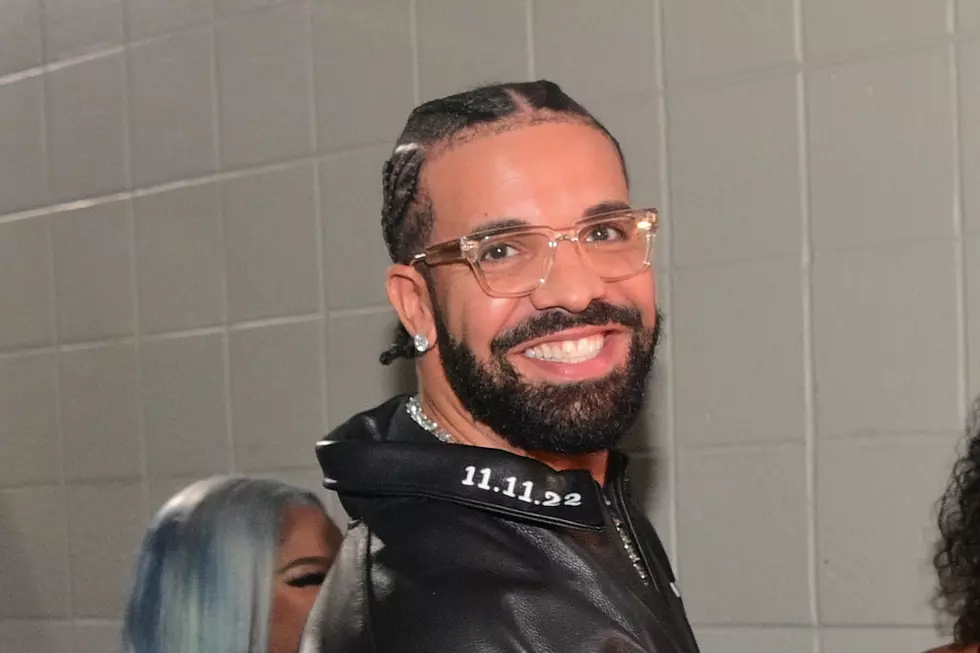 Drake Makes Confusing Flex About Private and Public Bathrooms
Prince Williams/Wireimage
When you are the biggest rap star on the planet, you get special privileges that the average person doesn't see often. Recently, Drake decided to share one of those privileges.
On Thursday (Jan. 19), Drake jumped on his Instagram story and made a confusing flex about private and public bathrooms. Apparently, while everyone else has to use unsanitary public restrooms, mysterious elites let Drizzy have the privilege of using a clean private bathroom, not for use by the general public.
"Gonna start using 2023 to tell you my truths," he begins in his missive. "I have seen more staff and private bathrooms than anybody ever…whenever you are waiting in line to use the bathroom just know there's an amazing clean private room that they refuse to show you."
Thanks, Drake. That's good to know. It's unclear why he wanted to share his strange private bathroom flex.
Nevertheless, Drake has a big weekend ahead of him. On Saturday (Jan. 21) and Sunday (Jan. 22), the 2023 XXL People's Champ Award nominee will headline the world-famous Apollo Theater in New York as part of SiriusXM's Small Stage Series. There's no word on who will perform alongside the 6 God, but it's easy to guess that 21 Savage will hit the stage with him.
Drake and 21 Savage, arguably, had the biggest album of 2022 with their collaborative project, Her Loss. Additionally, Drizzy and 21 even teased that they might go on tour this year in support of their joint LP.
In the meantime, Drake unveiled this week his new video for "Jumbotron Shit Poppin."
Watch Drake's "Jumbotron Shit Poppin" Music Video Below
See Best Hip-Hop Projects of 2022