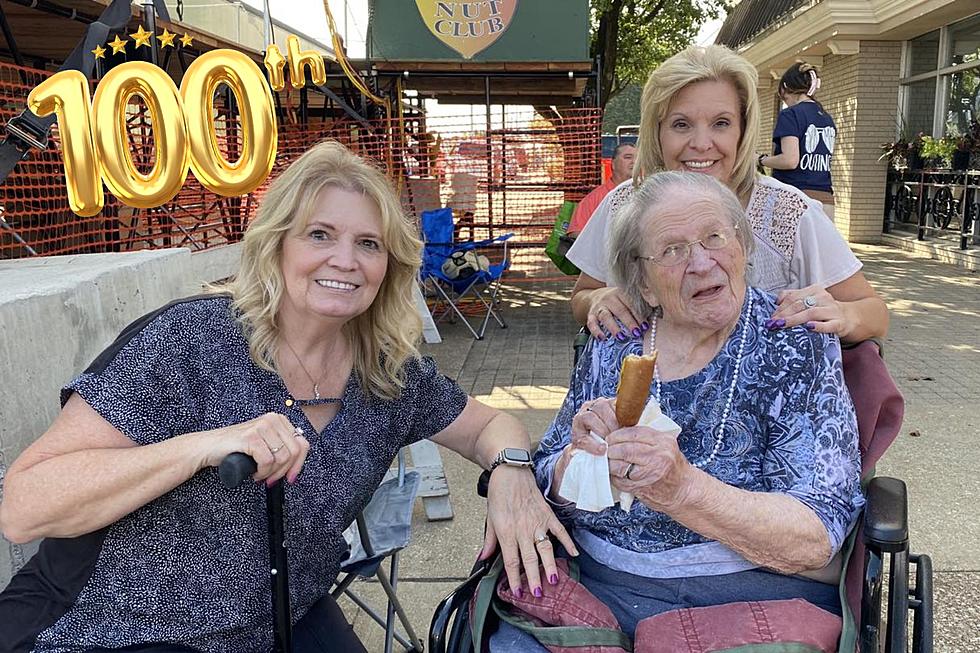 Three Generations of West Side Nut Club Fall Festival Memories
PHOTO: WEST SIDE NUT CLUB Anna Oschman
Anna Oschman celebrated her birthday on West Frankin Street with hundreds of fellow Fall Festival goers. This wasn't just any birthday, Anna turned 100 years old!
Three Generations
With her daughter, Sandi Brown, and granddaughter, Angie Becker, by her side, Anna marked this special occasion with her favorite foods and almost a century of West Side Nut Club Fall Festival memories.
Favorite Fall Festival Munchies
Anna's fondness for the West Side Nut Club Fall Festival is evident in her choice of festival foods: Pronto Pups, nutty bars, and the Reitz Band French waffles. These mouthwatering treats have been an annual source of delight for Anna, much like the festival itself. But it's not just about the food; it's about the people, the organizations, and the cherished memories that have kept her coming back for 98 years.
Pronto Pups:
#106 - The Cathedral Church
#57 Westside Catholic Schools
#67 - St Peter's on the Hill
Nutty Bars:
French Waffles:
In a world that constantly changes, some traditions, like the West Side Nut Club Fall Festival, remain basically the same. It's always great to see how much money is raised for local nonprofits in just one week.
West Side Nut Club Fall Festival History
A handful of West Side businessmen decided, in 1921, to form an organization that would handle the duties of putting together successful Fall Festivals and "to initiate, promote, and support any and all movements which are for the betterment of the West Side of Evansville, Indiana; also for the betterment of Evansville as a whole"
Anna Oschman, 100, celebrates her 98th Fall Festival along with her daughter Sandi Brown and granddaughter Angie Becker. Anna says her favorite festival foods are Pronto Pup, nutty bars, and the Reitz Band French waffles
See How Much West Franklin Street in Evansville, Indiana has Changed over the Years
Thanks to Google Maps we can travel back in time to see how much different neighborhoods in Evansville, Indiana have changed.
Gallery Credit: Liberty
2023 Fall Fun Guide: Pumpkin Patches, Orchards, Hayrides, Corn Mazes + More
Your list of all things fall in and around the Ohio Valley in Indiana, Kentucky, and Illinois. From pumpkin patches and hayrides to orchards and corn mazes, here's a list of the best places to take the family or go on an adult's adult-only adventure.
Gallery Credit: Kat Mykals