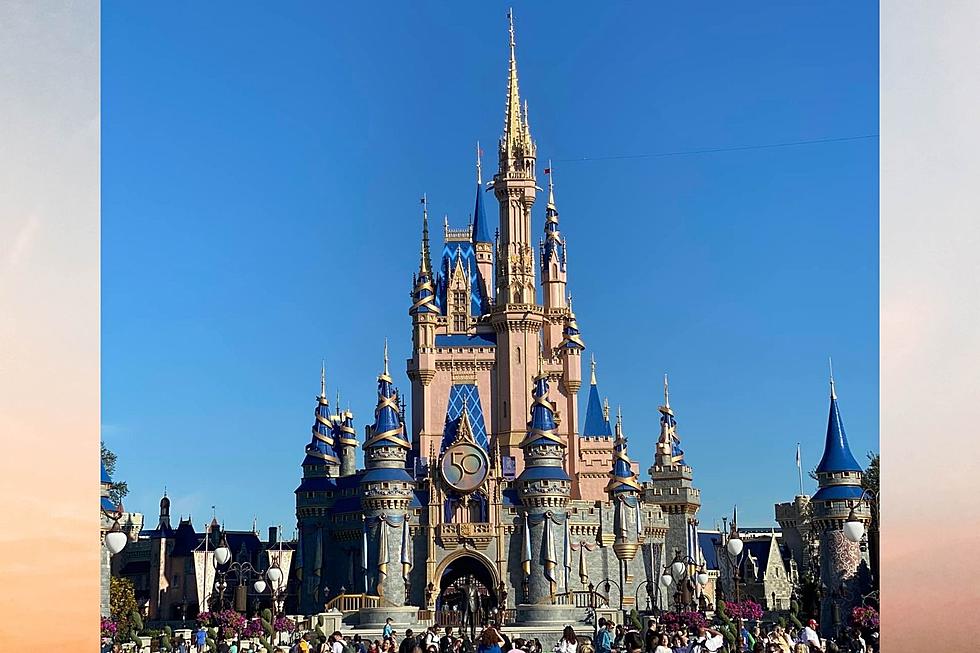 Southern Indiana School Uses Disney's Haunted Mansion to Reveal Surprise
TRACI DAVIS
Students from local schools are planning for the trip of a lifetime. They have been selected to go to Walt Disney World with the Cops Connecting with Kids program.
The magic begins when the students find out they are going to the Happiest Place on Earth. The Cops Connecting With Kids Disney Adventure 2024 will be here before they know it.
Magical Moments and Memories Last a Lifetime
If you ever chat with any of the police officers, teachers, or other chaperones from one of the Cops Connecting with Kids Disney Trips, ask them about their students. There is a very good chance that they are still in contact with them, and can share some positive stories about their connection.
The schools do their best to make Disney Reveal Day extra special for everyone.
The very creative and talented staff at Glennwood Leadership Academy took their Disney reveal to another realm. With the assistance of the Ghost Host and Madame Leota, the eight Happy Haunts found out one by one who was chosen to see the real Haunted Mansion at the Magic Kingdom.
See highlights from the Evansville Disney Reveals below.
"Welcome, foolish mortals, to the Haunted Mansion inside Glenwood Leadership Academy."
Madame Leota used her crystal ball to find the students selected to go to Disney.
Video from Glennwood Leadership Academy's Disney reveal.
Mission Statement
The mission of Cops Connecting with Kids Inc. is to build positive relationships between members of the law enforcement profession and the youth in their local communities, through open and honest channels of communication, mentorship, and connectivity.
McGary Middle School had help from 101 Dalmations
Washington Middle School Used The Force
No Temple of Doom at Cedar Hall, just 8 excited students.
The Fairy Godmother introduced the students at Evans Middle School.
You could say that Lodge School's reveal was Un Poco Loco!
Inviting Scarlet Witch into a school seems risky, but the staff at Plaza Park knew the officers would keep her in check.
Cops Connecting With Kids Disney Adventure 2023
Thanks to fundraising efforts and generous donors, the 2023
Cops Connecting with Kids Disney Adventure
has added another Evansville, Indiana school. That makes a total of ten area schools awarding select students with the trip of a lifetime.
Gallery Credit: Liberty
15 Tips If You Are Planning a Trip to Disney World
It might be a regular trip for you or a once-in-a-lifetime journey. Either way, there are some tips and tricks to make the trip more worth it for you and the family.
Gallery Credit: Ryan McCredden
10 Reasons Why This Kentucky Family Spends Every Vacation They Can at Disney World
When I tell people that we vacation at Disney World and have since my twin boys were 10 months old, the first question people usually ask me is, "Are you okay?" But the second question I get asked is, "What do you love so much about it?" Well, "I think so," for the first question, and, "Everything," for the second.
But saying I love everything about Disney World is kind of like me saying I love all my kids equally. It's true, of course, but not a satisfying answer (Love you guys, equally)! It's the WHY that matters. Why go to the most crowded theme park in the world when I could go almost anywhere else? Why not go to the beach or a cabin far away from society? Why do I want to go non-stop from sun up to sun down instead of sleeping in and resting on my vacation? Trust me, I get it, and yes, I've asked myself these questions. But the truth is, while it may seem wild to actively plan and prepare routine Disney World trips, it's a rush and I enjoy every minute of it, so let me give you ten reasons why this Kentucky family goes to Disney World for vacation.
Gallery Credit: Josh Corum