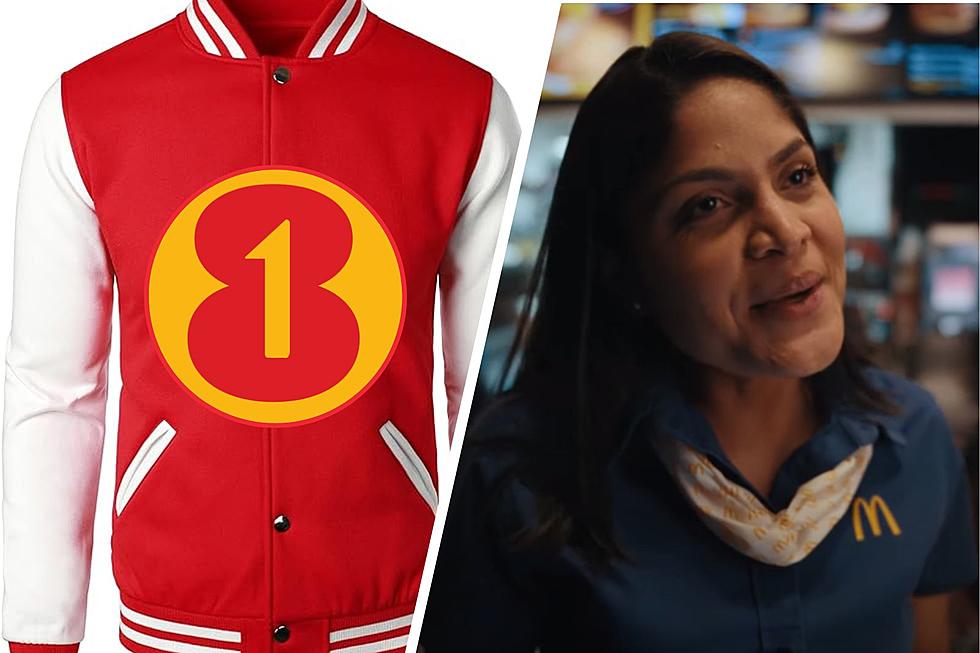 The Meaning Behind This Limited-Edition McDonald's Letterman Jacket is Pretty Remarkable
Amazon, Canva, YouTube
McDonald's just announced the release of a very special limited-edition letterman jacket, and the inspiration for it is kind of mind-blowing. The jacket sports a simple, but powerful logo that reminds us of the huge impact McDonald's has made on the world.
McDonald's is celebrating the fact that, despite all of our differences, there is one thing that 1 in 8 Americans do have in common - and that is working at a McDonald's restaurant. That's a pretty remarkable statistic, isn't it? Astronauts, teachers, professional athletes, authors, actors, executives, small business owners, and just about every profession in between includes folks who, at some point along the way, have worked for the Golden Arches.
Why the "1 in 8" Jacket?
The "1 in 8" jacket was designed by a McDonald's alum named Kendall Hurns, who is now the founder of the lifestyle brand Robotic Minds Concept. The jackets are being sold to not only celebrate all of the former McDonald's employees but to also create funding that will help current crew members achieve their aspirations through once-in-a-lifetime experiences and opportunities. Jackets will be available to purchase starting on Monday, October 16 at McDonalds1in8.com.
The "1 in 8" Initiative
The 1 in 8 initiative shines a spotlight on the spectacular people that make up the Golden Arches. Local members of the 1 in 8 are invited to share their stories at www.McDonalds1in8.com and stay up to date on future 1 in 8 opportunities. Members of the 1 in 8 will have access to unique programming, like opportunities to attend exclusive events, mentorships with notable alums who've gone on to make an impact in their respective fields, reunions with former team members, and more.
A Little Bit of the History of McDonald's
Do You Remember These Vintage McDonald's Glasses?
Long before we had the luxury of finding collectibles on the internet, we had to remember to get to our local McDonald's every week to get the next collectible glass. Yes, back in the late 70s and into the 1990s, McDonald's offered some really cool glasses. Here's a look at some of them that I found on eBay.
Gallery Credit: Liberty
Vintage McDonald's Playland Pieces for Sale on Facebook Marketplace
Someone in Johnstown is selling some amazing McMemories-- Original pieces of a McDonald's Playland!
Gallery Credit: Will Phillips