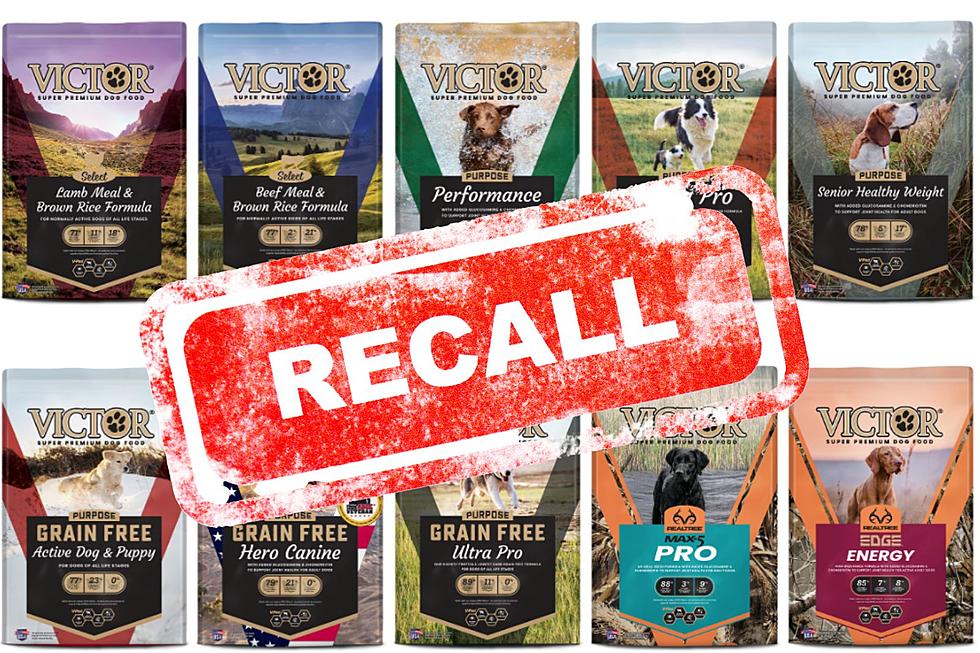 Indiana, Kentucky, and Illinois Pet Owners Warned of Massive Food Recall
PHOTO MID AMERICAN PET FOOD CANVA
When I hear the word Salmonella I immediately think of raw chicken or eggs. You can also get a salmonella infection from flour, dog and cat food.
What is Salmonella?
According to the CDC, salmonella is a bacterial infection that can cause diarrhea, fever, and stomach cramps. Humans and our pets can get sick from salmonella, so it's important to prevent it.
Most people recover from Salmonella infection within four to seven days without antibiotics. People who are sick with a Salmonella infection should drink extra fluids as long as the diarrhea lasts.
Mid America Pet Food Voluntary Recall
Mid America Pet Food originally issued a voluntary recall of a variety of dog food on October 31, 2023. This was due to potential salmonella contamination. The company has updated the recall to include more varieties and cat food.
As of November 1, 2023, seven people reported Salmonella infections.
Retailers and distributors should immediately pull all product from their inventory and shelves and destroy product.  Do not sell or donate the recalled products. Do not feed the recalled product to pets or any other animals.  Destroy the food in a way that children, pets, and wildlife cannot access.  Wash and sanitize pet food bowls, cups, and storage containers.  Always ensure that you wash and sanitize your hands after handling recalled food or any utensils that come in contact with recalled food. This is a voluntary recall being conducted in cooperation with the U.S. Food and Drug Administration.
Source: [Centers for Disease Control]
Source: [Mid American Pet Food]
How to Keep Your Pets Safe in the Snow/Freezing Weather
5 ways to keep your pet safe in freezing weather and snow according to
mass.gov
.
Toxic Flowers to Keep Away From Your Pets
Though pretty, these flowers are prone to cause issues with dogs and cats, so if you're thinking about gifting one of these to your special someone, make sure you don't let the animals get to them!
Gallery Credit: Maria Danise