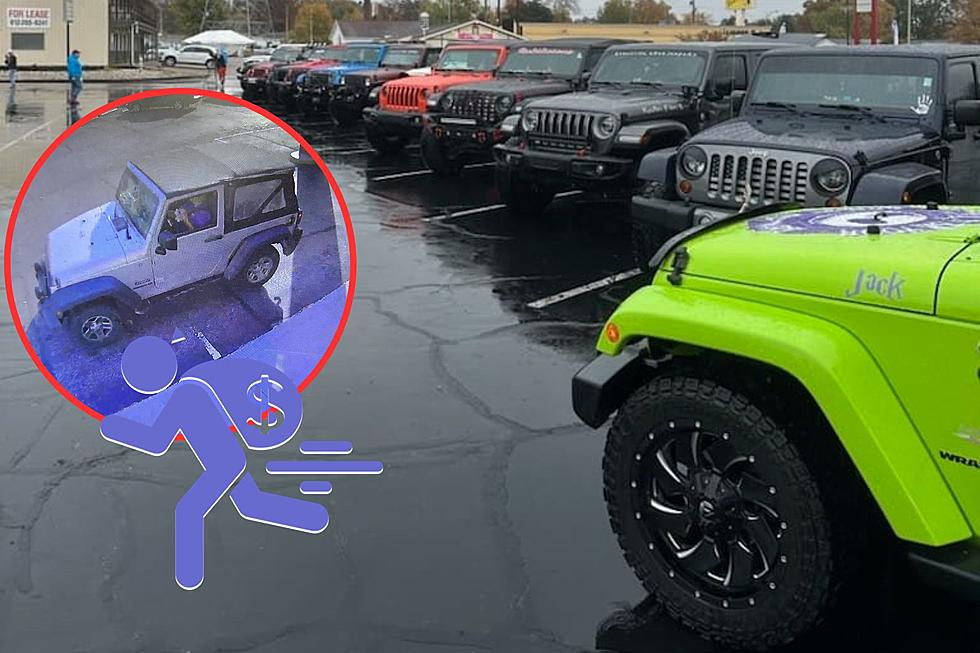 Humanity Restored: Evansville Area Jeepers Rally to Restore Trust
PHOTO: EVANSVILLE NORTHPARK DQ
Last Wednesday our friends at the Northpark Dairy Queen had their drive-thru tip jar stolen. Thanks to Evansville Jeepers, our faith has been restored in humanity.
Tip Jar Stolen
Last week, the tight-knit community in Evansville, Indiana, was shaken by an unfortunate incident at the North Park DQ, where the tip jar was stolen from the drive-thru. The security footage revealed a disheartening sight—a woman driving a silver Jeep making off with the hard-earned tips of the dedicated DQ crew. The incident left the employees and the community reeling, questioning the trust and camaraderie they had fostered.
Evansville Jeepers Step Up
The response from the Evansville Area Jeepers stands as a testament to the unwavering spirit of kindness and empathy of our community. The management at DQ took to social media to share an inspiring update that not only mended the wounds of the theft but also restored faith in the power of collective goodwill.
The Evansville Area Jeepers organized an event to raise funds for the affected DQ employees. What started as a heartless act was swiftly transformed into a beacon of hope, with the community members and patrons of the DQ uniting to show their support and appreciation for the hardworking staff. Approximately $500 was raised, a testament to the collective generosity and resilience of the community.
"Words cannot even describe how AMAZING Evansville Area Jeepers are!" the management wrote on their Facebook page. "After a fellow Jeep (no affiliation with their group) stole our tip jar, this group formed an event to make it right (way exceeded any expectations we ever thought possible). Thank you so much to Evansville Area Jeepers for coming by today to show us your support as customers, but more importantly, showing support for our crew members. From the bottom of our hearts, thank you so much. We are beyond grateful and blessed."
Karma...
While the perpetrator remains at large, the resounding message of the Evansville Area Jeepers is clear—that one act of misconduct does not define an entire group. Their swift action and overwhelming support reflect the true spirit of unity and compassion that resonates within the Evansville community, reinforcing the belief that even in the face of adversity, kindness and empathy prevail.
Surveillance Video of the Tip Jar Theft
Ducking Jeeps Is a Thing; Here Is What It Looks Like
Inside Former Dairy Queen CEO's Minnesota Lakeside Condo