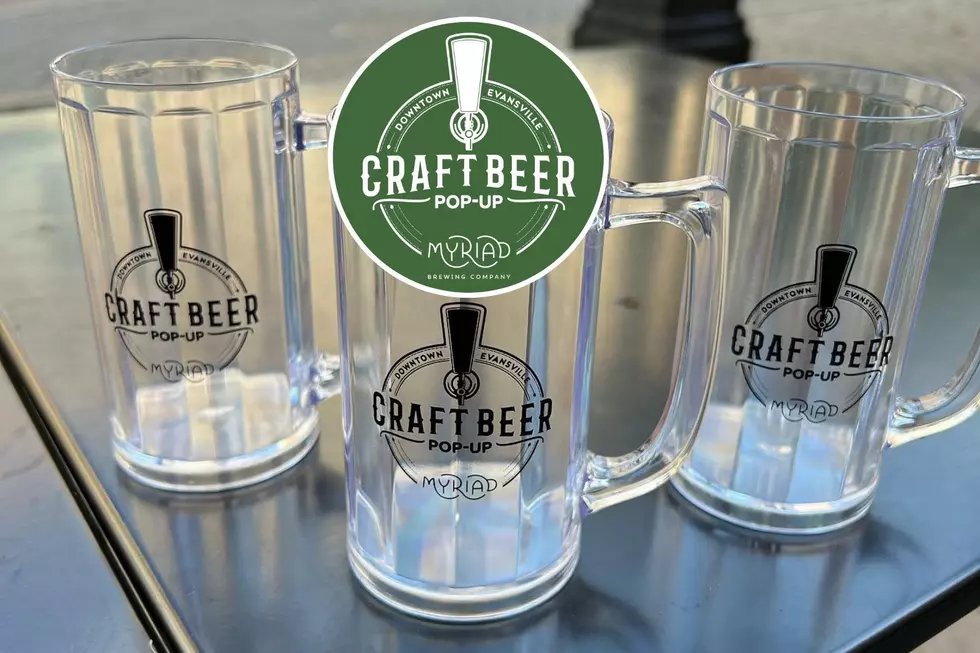 Craft Beer Pop-Up Planned in Downtown Evansville Has Unfortunately Been Canceled
craft beer pop up
Unfortunately, we did not meet our goal of 100 tickets sold by noon today, so our Craft Beer Pop-Up scheduled for Friday, August 19 is canceled. The 62 individuals who purchased tickets have been emailed and will receive a refund.
Your $15 ticket includes a commemorative beer mug, two tickets for two eight-ounce craft beers, and entertainment. You had me at commemorative mug! You will be able to purchase additional drink tickets at the event for $5 each.
A minimum of 100 tickets MUST be sold by Noon Thursday, August 18, 2022, in order to hold this event. 
In the unfortunate circumstance of us NOT selling 100 tickets by noon on Thursday, we will refund the money to guests who paid and provide them with a free mug.
 "The craft beer pop-up is a fun opportunity to kick off your weekend plans Downtown. We invite adults to join us for local craft beers by Myriad and entertainment, followed by dining in our restaurants and imbibing in our bars," said Josh Armstrong, EID President.
But Wait, There's More Ahead for 2022
It is really neat to scroll through the list of upcoming events and see that a lot of them are now annual happenings in Downtown Evansville.
Dog Day Downtown Saturday, September 11, 2022, 11 AM-2 PM
5th Annual Fall Wine Walk Friday, September 30, 2022
5th Annual NoCo Makers Market Sunday, October 16, 2022
 2nd Annual Halloween Stroll and Trunk or Treat Car Show Saturday, October 29, 2022
8th Annual Small Business Saturday - Saturday, November 26, 2022
  5th Annual Holiday Shopping Open House  Saturday, November 5, 2022
  7th Annual A Downtown Christmas  Saturday, December 3, 2022
3rd Annual Santa Stroll Friday, December 16, 2022
See How Downtown Evansville Has Changed Over the Years
I find looking back on the way things used to be fascinating. Don't get me wrong, I'm glad I'm living through the current time period. The conveniences of answering any question we have in seconds, or ordering practically anything we want or need and having it delivered to our doorstep is pretty sweet. But, there is something fun about seeing how things around us have evolved. As an Evansville native, and spending quite a bit of my time in downtown Evansville (that's where the station is located), I've always appreciated the older architecture of the buildings around the area. So, I dug into the Willard Library Archives to see how a few of those areas look now compared to then. Some have changed a little, others quite a bit, and a few don't even exist any more. Take a look.