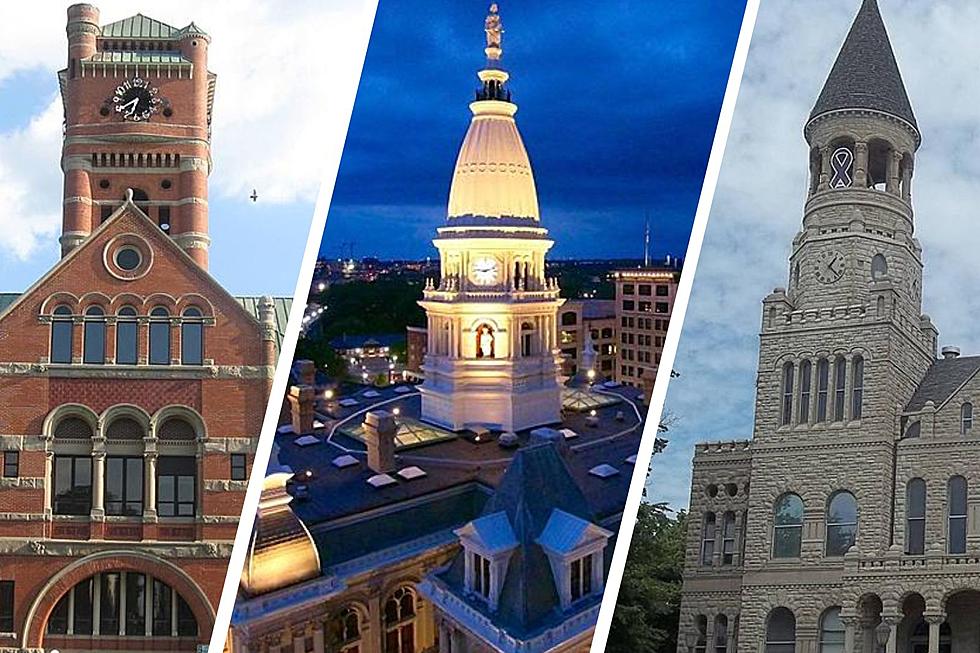 These are 15 of Indiana's Most Beautiful County Courthouses
Facebook, Canva
I have always been a fan of old buildings and old architecture. Full transparency here, I know nothing about architecture - I couldn't tell you the difference between Classical, Victorian, or Art Deco if my life depended on it. All I know is that I love how old buildings look and the creativity, skill, and craftsmanship that went into building them. I love history, and I love to think about the stories old buildings could tell. Old buildings just seem to have personality, especially compared to a lot of newer buildings that tend to look the same. Some of the most interesting and beautiful old buildings in Indiana are county courthouses.
READ MORE: Three of the Top 5 Best Small Cities in America are Located in Indiana
How Many Courthouses Does Indiana Have?
Before writing this article, I didn't really know how courthouses "worked" – by that I mean, I just assumed that any city could have a courthouse. I learned that this was not the case. According to indiana-demographics.com, there are more than 600 cities in the state of Indiana, but nowhere near that many courthouses. I learned that courthouses are only located in each county. Indiana has 92 counties, therefore, we have 92 courthouses. I am here to show you some of the, in my opinion, neatest Hoosier courthouses.
READ MORE: This Hotel is the Absolute Prettiest Place to Stay in Indiana
A majority of the courthouses in Indiana are pretty neat looking – some more than others, obviously – and a few of them are just plain dull looking (sorry if you live in one of those counties). I had a tough time narrowing down this list, but in the end, it comes down to the courthouses that I like the best.
Before you start scrolling through the gallery, I need to tell you about a guy named Bob and his Facebook page - Bob's Investigations. I don't know how I ended up on his page, but I did, and that's where I noticed a gallery featuring pics of every courthouse in Indiana. I really appreciate Bob doing all the legwork and inspiring this article.
15 of the Most Beautiful County Courthouses in Indiana
There are a total of 92 county courthouses in the state of Indiana. I have determined (it's just my opinion) that these 15 are the most beautiful. There is no way I could or would rank them, so here they are in alphabetical order.
Gallery Credit: Bobby G.
38 Celebrities Who Were Born in Indiana
There are a bunch of famous folks that everyone knows were born in Indiana, but there are even more that you didn't know about. Most of this list is arranged in alphabetical order, except for the handful of celebrities born in our neck of the woods here in southern Indiana. I gotta give them a little preferential treatment.
Gallery Credit: Bobby G.
LOOK: Highest-rated free things to do in Indiana, according to Tripadvisor
Stacker
compiled a list of the highest rated free things to do in Indiana from
Tripadvisor
.
Gallery Credit: Stacker