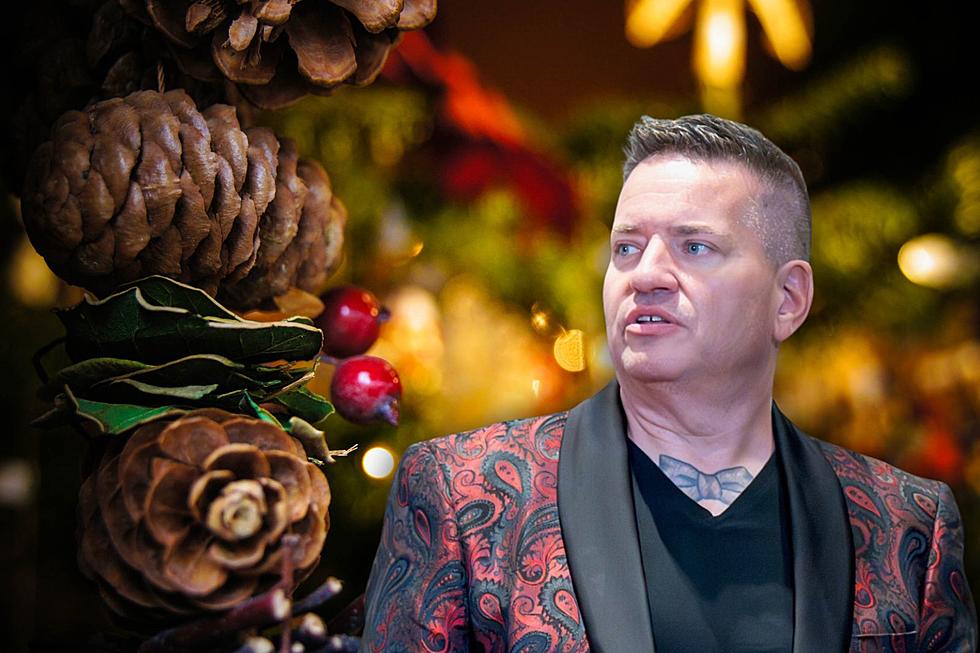 Owensboro-Raised Musician to Release New Christmas Album
Steve Bridgmon Music/CANVA
Steve Bridgmon is celebrating another major milestone this year. He's about to release his very first Christmas album!
The last few years have been bittersweet for former Owensboro resident Steve Bridgmon. Not only did his beautiful sister succumb to glioblastoma brain cancer on July 27, 2020, but he also lost his Dad to the coronavirus on July 31, 2020. He turned all of his sadness into new music and a new book. It just makes sense that he's releasing a new Christmas album. Through words and song, Steve has a way of sharing his story of faith, love, and survival during difficult days.
STEVE BRIDGMON SET TO RELEASE "CHRISTMAS DREAMS"
Living in Nashville Steve has the chance to work with some of the best songwriters, and producers in the country. His connections paid off while planning "Christmas Dreams". Songwriters Corey Lee Barker, Mark E. Barnowski, and many others signed up to be part of the project. The album was produced and engineered in August by Paul Bowen, with a special guest collaboration with Thomas Mac. You can purchase "Christmas Dreams" on all music streaming platforms on November 1st, 2023. A portion of each album sold will benefit Music Amplifies.
Steve explained how the project came about.
"In the spring, I received a phone call from a very good Songwriter friend who wanted me to record 10 original Christmas songs. This particular songwriter has major placement in several Lifetime and Hallmark Christmas movies. I went through an entire catalog of original songs that I thought would fit me and my voice. I tasked my good friend and producer Paul Bowen because he'd been the engineer on my last 3 studio songs to engineer and produce the Christmas album. We had an absolute blast recording these 10 songs on August 1st at East Iris Studios in Nashville. It was 105 degrees outside but we managed to bring the Christmas spirit in the studio! Joining me on one of the tunes is TikTok and country music star Thomas Mac, who is not only a great friend but a talent!"
Quote from one of the songwriters Corey Lee Barker: "We are currently pitching these songs for Christmas and Holiday movies in 2023 and beyond."
"CHRISTMAS DREAMS" TEASER VIDEO
"THREE THINGS I NEED FROM YOU"
Get set to be inspired with this deeply emotional memoir from Steve Bridgmon.
"Your story is your story. It's no one else's, don't let someone else tell you how your story should be told." - Steve Bridgmon
Inspirational Country music artist Steve Bridgmon shares his journey through grief after tragedy, enlightenment, and ultimate triumph. From maneuvering himself through the Nashville music industry to reflecting on his childhood through his relationship with his sister, Shannon, Steve expresses himself through the experiences that made him who he is today and the people who helped guide the way. - Amazon.com

I'm beyond proud of my dear friend and all of his accomplishments. His sister and father, along with his family and friends, are all proud too.
LOOK: See what Christmas was like the year you were born
TOP 10: The best holiday TV specials of all time, ranked