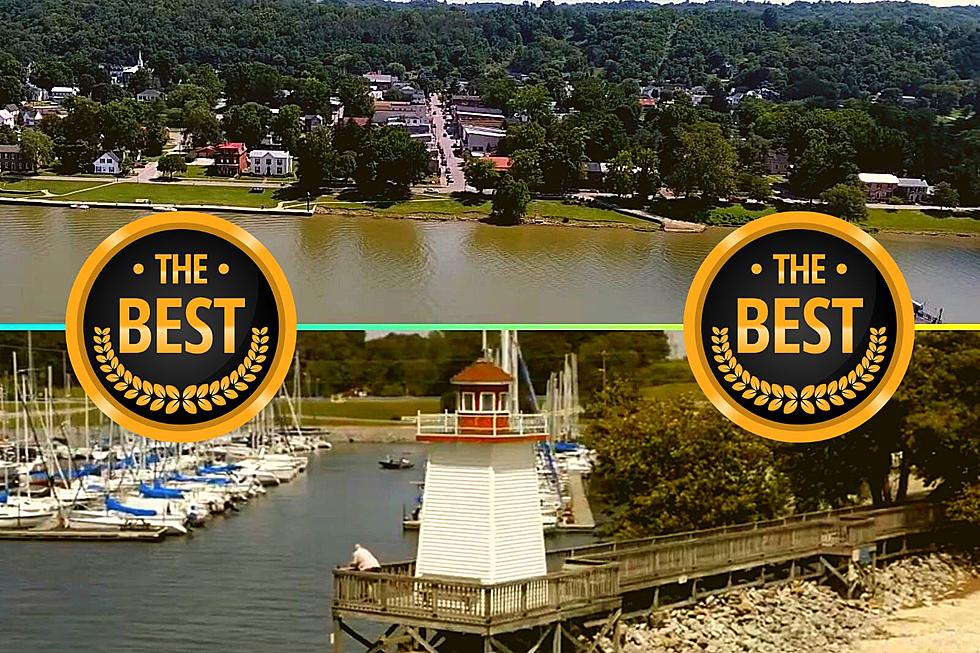 Two KY Towns Named Among the Best in the U.S. Under 10,000
Kentucky Tourism/Billy Peed via YouTube; Canva
I have an affinity for small towns even though I didn't grow up in one. I'm a native of Owensboro, and if memory serves, we've been above the 50,000 mark in population ever since I've been on the planet. So Owensboro doesn't count.
When we venture away from Daviess County for a road trip, large or small, it's always nice happening upon them during our travels. And Kentucky--as I've written many times before--is replete with charming, picturesque small towns. And it looks like at least one online publication agrees with me...at least on two counts.
The Small-Town Beauty of Grand Rivers KY

I bet farandwide.com doesn't have to do the hard sell on Grand Rivers KY to anyone who's ever been there. And they might not if folks who have never visited have ever seen anything about it.
With a population of just 352, Grand Rivers would seem to go above and beyond the call of duty for what you might expect from a town that size. I mean, 352 citizens, yes, but there are probably ALWAYS more than 352 people in that town because of 1) it's in lake country and 2) Patti's 1880 Settlement--one of the Commonwealth's most popular restaurants.
I've visited a number of lake communities in Kentucky and out of state, and they all seem to have that same chill vibe. The same can be said for Grand Rivers. And THAT'S not something you'll find in the brochure.
Augusta KY --The 'Picturesque' Home of a Legend
If I've said it once, I've said it a million times...I NEED TO VISIT AUGUSTA KY. And the main reason that hasn't happened yet is because of location, location, location. It's not exactly in the most convenient place for casual visitation.
With a population of just 1,100, Augusta is no stranger to accolades; not only was it named one of the best small towns in the U.S. with a population under 10,000, but it's also been voted the "most picturesque city in Kentucky."
But Augusta is also the hometown of pop and jazz legend Rosemary Clooney, and you can visit the house in which she lived for 20 years. There's also a museum.
You may have heard of her nephew, George, who was born down the road in Lexington.
*********************************************
Far and Wide has listed their selections of the top 100 American towns with populations under 10,000, and both Kentucky entries are in the top 50--Augusta is No. 27 and Grand Rivers is all the way up at No. 10. Plus, I noticed six other small towns on the list that I've visited: Santa Claus IN, New Harmony IN, Gatlinburg TN, Oracoke Island NC, Bar Harbor ME, and Taos NM.
I guess I AM drawn to small towns. Maybe after taking a look at this list--definitely a keeper--you will be, too.
The Top-Rated Kentucky Attractions According to Trip Advisor
According to Trip Advisor's user ratings, these are the most popular attractions in Kentucky. You'll see a lot of bourbon, caves, and horses...as expected.
The Smallest Incorporated Kentucky Towns
The most recent census revealed the fact that there are some pretty tiny yet incorporated Kentucky towns.