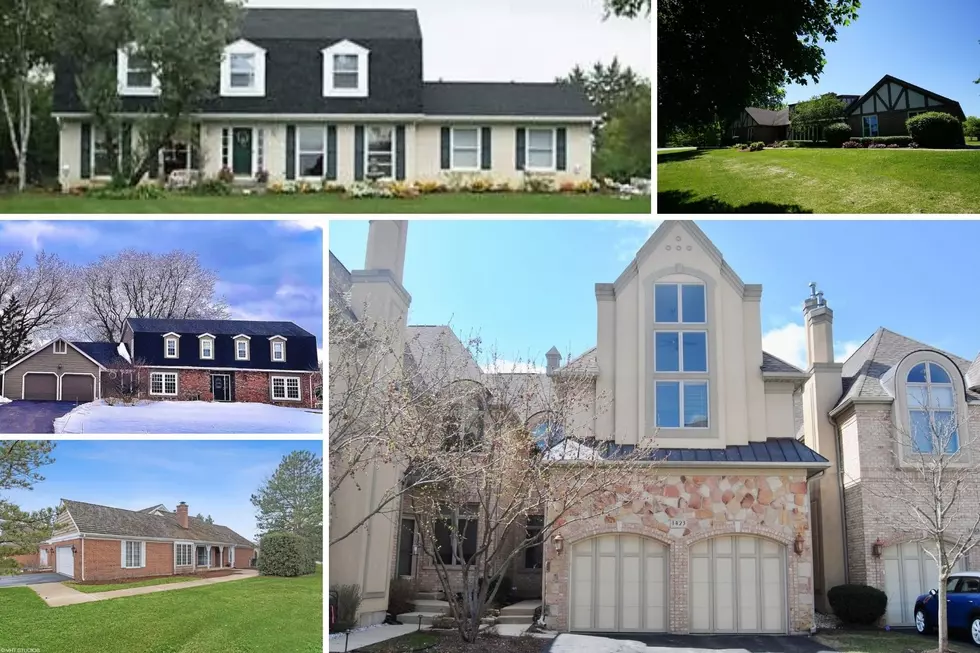 The Five Cheapest Homes for Sale in Illinois' Richest City
Cherie Smith Zurek REMAX Suburban, Cherie Smith Zurek REMAX Suburban, Cherie Smith Zurek REMAX Suburban, Lawrence Hines REMAX Horizon, Yoo Gyum Kim JStar Investment, INC
When it comes to cities with all the money in Illinois, the one at the top isn't very well known.
Matter of fact, you might be hard-pressed to know where most of these smaller municipalities are located in The Land of Lincoln.
According to Home Snacks' list of the Richest Cities in Illinois, Inverness is the absolute richest.
You can see the rest of the top 10 HERE.
When it comes to Inverness, Home Snacks says "The median home price in this city is $700,000."
That said, even the cheapest homes in Inverness, population 7,226, are far from cheap.
Persuing the homes for sale in Inverness gives off a "You need this home more than we need to sell it." vibe.
Have you ever sold a home? Normally you take pictures of the place with furniture and beds and everything. Three of the cheapest homes in Inverness offer not one lick of staging.
Also, when you're trying to sell your home, the more pictures the better. Some of these homes have barely any pics whatsoever and the photos that are available aren't the most eyecatching.
Anyway, the cheapest home for sale in Inverness is $374,900. The home has two bedrooms and two and a half baths. If you think you're not getting a lot of home considering the cost, you'd be right, but hold on, it gets better.
Next up, there's a $485K home that has four beds and 2.5 baths in Inverness. It also has the world's smallest picture of a home for sale.
The third cheapest has four beds and three baths and is priced at a stunning $599K.
After that, a five-bedroom home is listed for over $600K with five beds and 3.5 baths.
Finally, a three-bed, 3.5-bath home set at nearly $650K.
In other cities in Illinois, it's hard to see these homes listed for more. It's all about the zip code, and the homes in the 60067, and 60010 zip codes are seemingly worth every penny.
Take a look inside the cheapest homes in Illinois' richest city below and tell us what you think? Are they worth the hefty price tag?
The Five Cheapest Homes for Sale in Illinois' Richest City, Inverness
If you're looking for a home in the richest city in Illinois, check out the five cheapest on the market right now to get you started.
Rockford's Largest Home For Sale - 12529 North Weldon Road