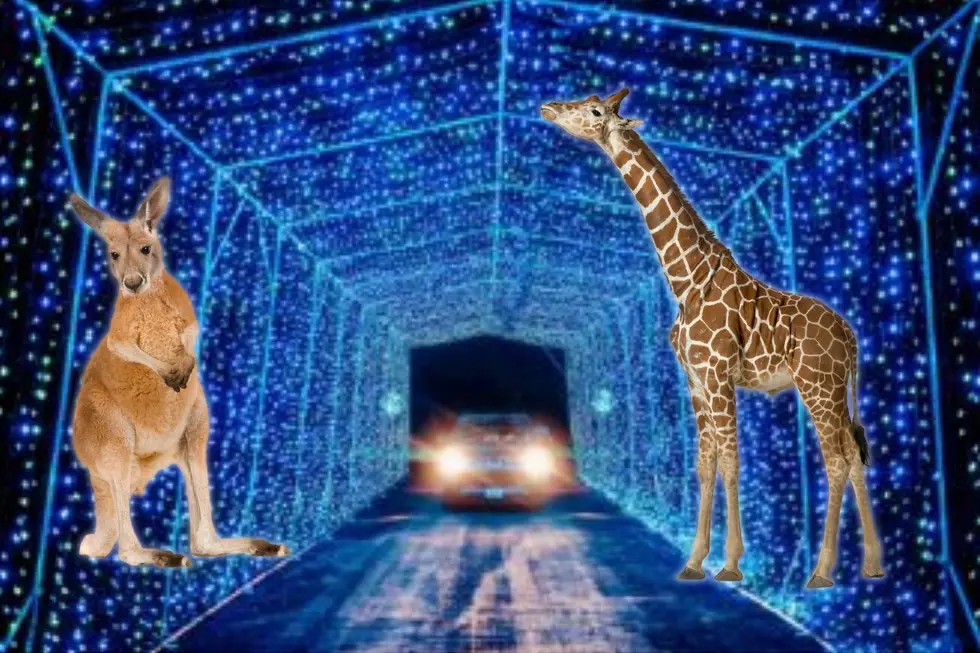 The Fall Festival of Lights Returns to Wilstem Wildlife Park in Indiana
Wilstem Wildlife Park/Canva
Once again, Wilstem Wildlife Park in French Lick, Indiana will have an amazing light show this fall for your family to enjoy.
Wilstem Wildlife Park in French Lick is an amazing place for families to visit. Located in French Lick, Indiana, Wilstem offers so many cool adventures including drive-thru safaris where you can encounter over 50 species of animals, ziplining, horseback riding, lodging, and a variety of interactive animal encounters such as elephants, sloths, kangaroos, giraffes, and grizzlies! You'll find yourself amazed by everything you will come across at the ranch, and they are always adding fun events throughout the year.
For the fourth year in a row, Wilstem will have a fun event for the fall. The Fall Festival of Lights returns on October 6th through 29th. The shows will begin at dark. This event is a drive-through light show installation through the park, featuring a Halloween town with ghouls, ghosts, witches, spiders, and more. Plus you never know what kind of animals you might see along the way.
Wilstem's Fall Festival of Lights
Wilstem is offering a few different options for guests to take part in when it comes to the light show this year. You could experience the light show from the comfort of your own vehicle for $25, however, you won't get access to the animals. If you want a little more adventure on top of the light show, you could choose the drive-thru safari or wagon tour experience to be added to the light show. There are several add-on packages that you can choose from  including:
ELEPHANT MEET & GREET (5:45-7:00): $10.00 per person
ELEPHANT FEED: $5.00 per portion 
SAFARI FEED: $4.00 per tub
KANAGROO ENCOUNTERS: $10.00 per person (limited availability)
GIRAFFE FEED: $5.00 per portion 
BIRD FEED: $4.00 per portion
Also this year, you can take a Twilight Safari Wagon Tour with the light show with the same add-on options as listed above.
Experience a guided tour on wagon and see over 50 different species! Go off the path and get up close and personal with animals!  Includes an exclusive visit into the elephant habitat.  Wagon tour begins at 5:30 pm.  Includes access to Roos and Crew barn and Light Show.
You can learn more about the Fall Festival of Lights at Wilstem, and find out how to purchase your tickets by visiting their website.
Top 10 Best Chicken Tenders: Indiana, Kentucky and Illinois
You can call them chicken tenders, chicken strips, or chicken fingers. But don't confuse this chicken delicacy with nuggets.
Indiana Hotel Has Private Pools in the Suites
If you're looking for the perfect anniversary and birthday getaway destination for couples, you should definitely take a look at these suites found in Indianapolis.
LOOK: Highest-rated free things to do in Indiana, according to Tripadvisor
Stacker
compiled a list of the highest rated free things to do in Indiana from
Tripadvisor
.