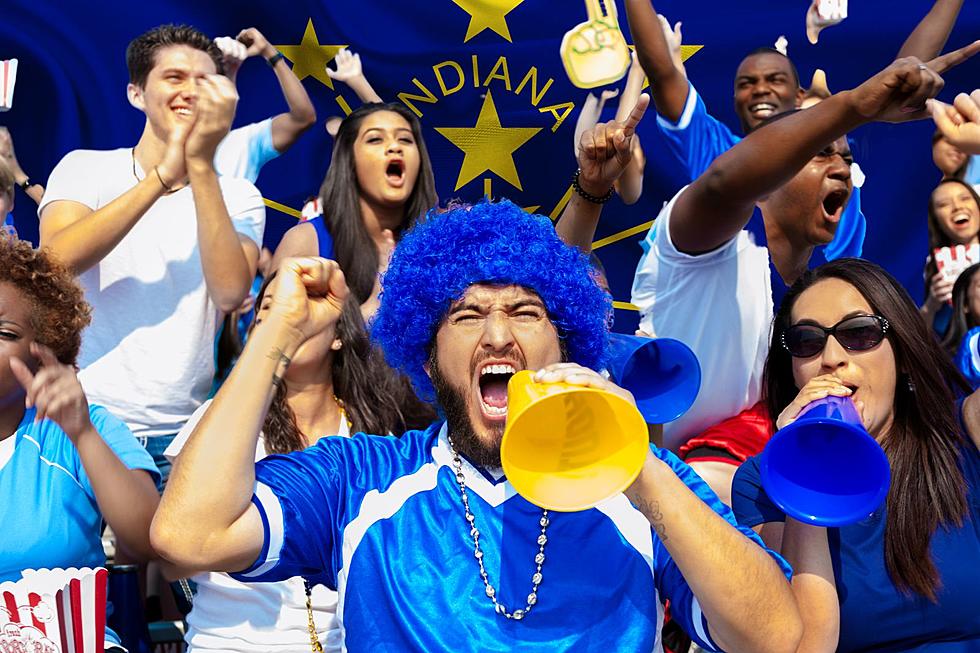 One Indiana Venue Ranked as One of the Most Fan-Friendly in the Country
Canva
We love our sports in Indiana. While we're famously known for our love of basketball (we are home to the largest high school basketball gym in the world), we enjoy other sports as well. Basically, if it's a competition between individuals or teams, we are there for it. We're also fortunate to have several great venues for enjoying sports. One of which recently landed in the top five of the most fan-friendly venues in America.
New Study Puts Popular Indiana Venue as the Fourth Most Fan-Friendly
With the college and football seasons getting ready to kick off, the online gambling site, Betway, recently looked at every NFL stadium to determine which provides the best gameday experience for its fans. The study looked at the factors below of each, then gave them a score between zero and one, and added them together. The stadiums were then ranked in order based on their total score
Capacity
Roof Type
Tripadvisor Reviews
Average ticket cost
Price of parking
Price of Hot Dog
Positive sentiment
Tours/Museum
While no stadium received a perfect score of 8 points, the home of the Indianapolis Colts, Lucas Oil Stadium (aka, "The House That Peyton Built") found itself sitting at number four with a total score of 4.649.
The three stadiums to rank higher were State Farm Stadium (Arizona Cardinals) at number three, Mercedes-Benz Stadium (Atlanta Falcons) at number two, and, as much as it pains me to say it, AT&T Stadium (home of the Dallas Cowboys) topped the list at number one, so at least they can say they've won something in the last 25+ years.
As a Colts fan, I've been to several games at Lucas Oil Stadium since it opened ahead of the 2008 season and I think it's a great stadium. Is it a little pricey by the time you add up the cost of your ticket, pay to park, and buy beers and food? Yes. But, you'd be hard-pressed to find an NFL stadium that isn't. It's definitely a massive upgrade from the old RCA (aka Hoosier) Dome the team used to play in for years.
While it only seats 63,000, the third least in the league behind Soldier Field in Chicago and FedEx Field just outside Washington D.C., stepping into it feels like you're walking into a cavern with its high, vaulted ceiling, spacious concourse area, and the field, of course. Outside of watching the team play like a hot, steaming pile of burning hair and old tires last season, I've never had a bad experience and will hopefully get a chance to be back there for a game this season.
You can see the complete ranking of stadiums at Betway.
[Source: Betway]
LOOK: The story behind every NFL team name
Stacker
delved into the story behind every NFL football team name. Overall team records, also included, are reflective of NFL regular-season games. There are some football teams with well-known nicknames—the Jets, for instance, are often referred to as Gang Green—but we also divulge how some teams' official names are sparingly used (the Jets' neighbors, the Giants, are actually known as the New York Football Giants). Sometimes a team name can tell you a lot about local history: The Vikings of Minnesota draw upon the area's strong ties to Scandinavia, and the Tampa Bay Buccaneers are dripping in local legend related to Florida's pirate past.
Let's kick off the countdown with the folks who earned their nickname by buying boxes of used team jerseys.
LOOK: These Are the Richest NFL players
To uncover the richest NFL players,
Stacker
consulted
Celebrity Net Worth
and ranked them by their 2022 net worth, calculated using a proprietary formula.