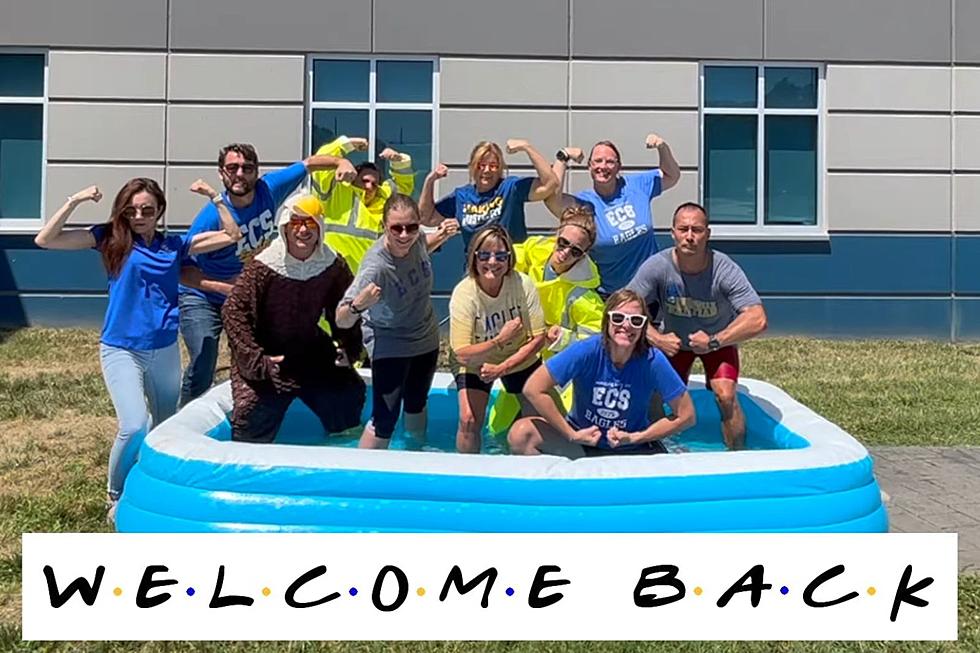 Indiana Principal Welcomes Students Back to School with 'Friends' Theme Parody
The Parody Principal via YouTube
If there were a list of the coolest principals around, I think Mike Allen, the principal at Evansville Christian School, needs to be at or near the top of that list. While I don't know anyone who works at or sends their kids to Evansville Christian School, I get the impression there's rarely a dull moment when he's around based on the videos he's posted on the school's Facebook page over the years, including the newest one he posted to welcome his students and faculty back for the 2023-2024 school year.
Evansville Christian School Principal Moonlights as "The Parody Principal"
When he's not overseeing the day-to-day operations and interacting with students and faculty at Evansville Christian School, Mike Allen spends his time creating parody songs and videos as his alter-ego, The Parody Principal on YouTube.
Instead of simply welcoming students and faculty back to the building at the start of the school year, announcing a snow day, or, in this case, kicking off another school year by making an announcement over the PA system or in an e-mail, Allen parodies popular songs and makes videos. For example, one of my favorites, his snow day announcement back in January of 2022 set to the tune of the Bee Gee's "Stayin' Alive" called "Slippery Ice."
There's also this one from this past January where he announced another snow day with a parody of Bobby McFerrin's 1988 hit, "Don't Worry Be Happy" called "Snow Flurries, Be Happy."
Back in May, he drew inspiration from the 2014 hit song, "Shut Up and Dance" by Walk the Moon for a song he calls, "Clean Up Your Desk for Me," a brilliant, humorous, and light-hearted reminder for students to make sure they pack up and take home all the stuff their desks have collected over the school year.
As expected, Mike spent part of his summer break working on a new parody to welcome back the students and faculty of ECS, and this time he decided to go with a TV theme song. But not just any theme song, the theme song from one of the most popular shows of all time, Friends.
Great job, Mike! I'm already looking forward to the next one, which, if previous releases are any indication, will be a fall break-inspired song, or another snow day announcement. Whatever it is, I know it will be entertaining.
[Source: The Parody Principal]
Check Out the Best-Selling Album From the Year You Graduated High School
Do you remember the top album from the year you graduated high school?
Stacker
analyzed
Billboard
data to determine just that, looking at the best-selling album from every year going all the way back to 1956. Sales data is included only from 1992 onward when Nielsen's SoundScan began gathering computerized figures.
Going in chronological order from 1956 to 2020, we present the best-selling album from the year you graduated high school.
See How School Cafeteria Meals Have Changed Over the Past 100 Years
Using government and news reports,
Stacker
has traced the history of cafeteria meals from their inception to the present day, with data from news and government reports. Read on to see how various legal acts, food trends, and budget cuts have changed what kids are getting on their trays.