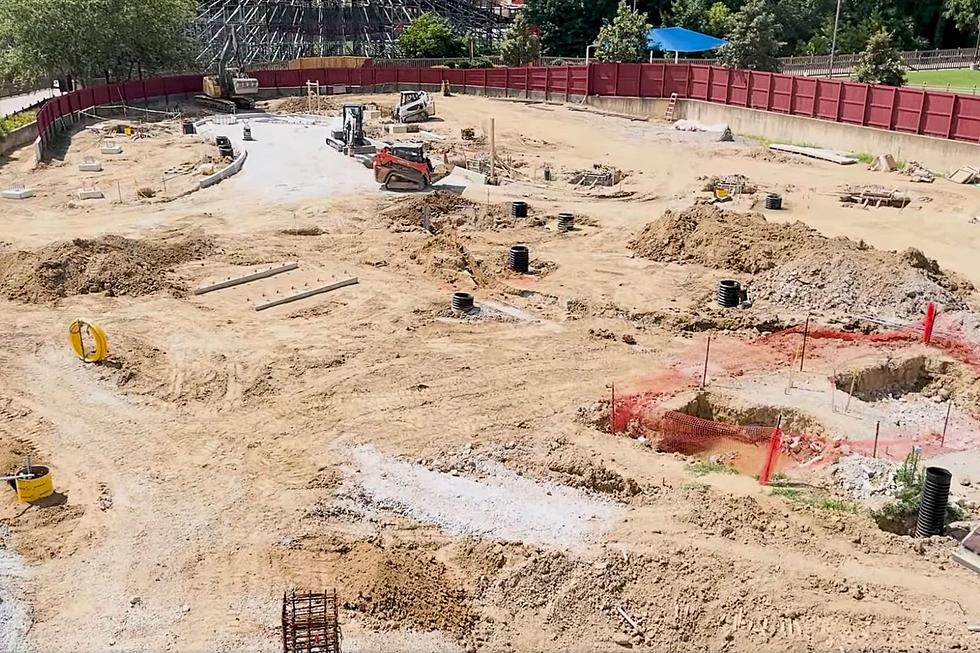 Holiday World Shares Construction Update on New Roller Coaster [VIDEO]
Holiday World & Splashin' Safari on Facebook
After rumors began to spread this summer that Holiday World & Splashin' Safari in Santa Claus, Indiana had plans to construct a new roller coaster, and a little teasing of its own about something new in the works, officials with the park confirmed work on a new coaster was underway inside the park's Thanksgiving-themed area in early August. On Thursday, it gave fans a behind-the-scenes look at the new ride's progress in a video posted to its Facebook page.
Good Gravy Boomerang Coaster Scheduled to Open in May 2024
The new ride will be called "Good Gravy! Family Coaster" and will be a "family boomerang" coaster, meaning it will be suitable for all ages (who meet the height requirement, of course), and will be the first of its kind in North America.
Unlike a standard roller coaster which is essentially one long "loop" that begins and ends at the same place, a boomerang coaster pulls riders backwards up an inclined piece of track and then releases them to start the ride. It ends at the top of another steep hill where the coaster loses momentum and then sends the riders over the track backward to the starting point. Here's a computer-animated look at how Good Gravy! will look from the rider's point of view.
Of course, there's still a ton of work to do before the final product is ready for the opening of the 2024 season in May, but based on this recent behind-the-scenes video, construction appears to be right on schedule.
[Source: Holiday World & Splashin' Safari on Facebook]
25 Must-Try Rides at Holiday World & Splashin' Safari
See Inside Compass Commons - Holiday World's Team Member Housing
The
Compass Commons
project offers affordable housing for qualified seasonal Team Members working at Holiday World & Splashin' Safari in Santa Claus, Indiana.