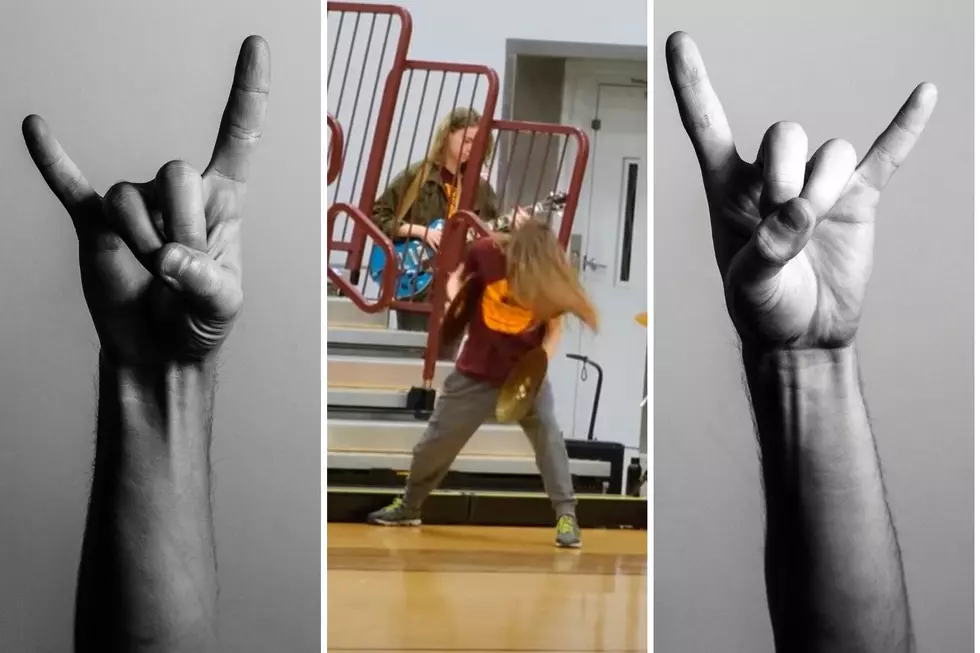 Indiana High School Goes Viral With Video of Metalhead Percussionist on the Cymbals
Canva/YouTube
This kid is definitely going places.
High School Band
I personally was never in band in high school, but I had friends who were, and I know how seriously high school bands take their craft.  I played trumpet for a short time period in 6th grade, and that was the extent of my "band" endeavors.  I had many friends that played in my high school's band though, and I remember they spent a lot of time at band practice and fundraising.  None of my friends however were nearly as cool as this band kid that has now gone viral.
Pike Central High School Goes Viral
Located in Petersburg, Indiana is Pike Central High School and Pike Central has been getting quite a bit of recognition on the internet thanks to one percussionist, who you can tell has a serious love of music.
When You give the Metal Kid Cymbals
The title of the viral video taken at Pike County High School is "when you give the metal kid cymbals"  and that title could not be more perfect.  In the video, you can hear the pep band playing away, and you can see the kid with the cymbals is going ALL out.  He is rocking out and doesn't have a care in the world.

I don't have any other information on this young man other than by the looks of it, he's loving playing the cymbals!  All I know about him is what the video caption says:
"A 15 second video of an enthusiastic cymbal player in the Pike Central High School Pep Band. He is head banging like a metal head and creating quite the show during a girl's basketball game."
So rock on young metalhead! Your energy is infectious and I hope you always have this much enthusiasm for music!
25 Awesome Celebrity Metalheads