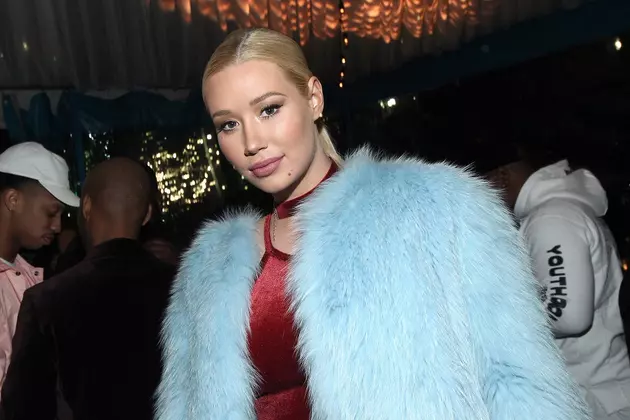 Iggy Azalea Says 'Switch' Music Video Will Not Be Released
Tommaso Boddi, Getty Images
Iggy Azalea says that the "Switch" music video, which partially leaked online weeks ago, will not be released after all.
On Thursday, June 29, the rapper responded to a flurry of fan questions on Twitter, where she told one user that "we are not releasing the [music video for 'Switch']," her collaboration with Brazilian star Anitta that was released back in May.
The Australian artist also explained why her album, Digital Distortion, has been so delayed, writing, "[The label] would have liked me to have a hit to drive the album sales but they are probably seeing now that is unlikely."
Azalea added that Digital Distortion will "be released in the next month or two," and defended her label, Def Jam, from criticism.
"It's not their fault. They need media, etc. to actually give the platforms FOR the promo. [The] label can't just force me onto TV and into magazines, etc.," she tweeted, when one fan wrote that "Def Jam best fix up all the delays."
Meanwhile, Azalea is already thinking about her next album, which she says will be out in 2018.
"I just want to put [Digital Distortion] out and be done with it and hopefully start a new album I can finish fast and put out without all these issues," she wrote. "[It will be out in] 2018, since you know, I'm not having a mental breakdown or randomly finding out on E! News my fiance's having kids with someone else."
See some of her refreshingly honest tweets, below:
You Are Booty-ful: An Ode to the Celebrity Butt