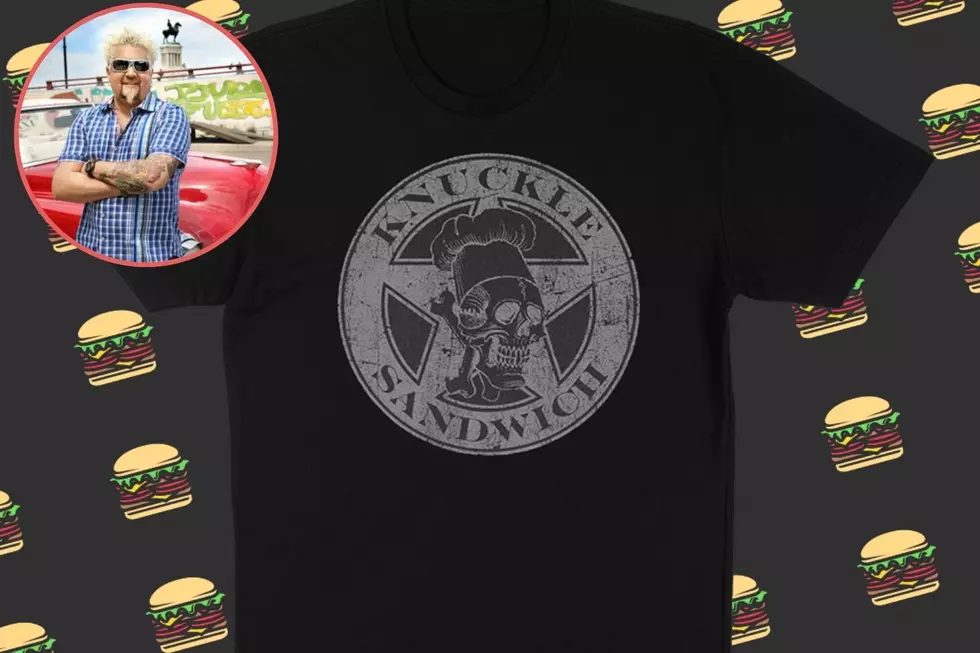 If You Don't Own at Least One of These Shirts are You Even a Guy Fieri Fan?
FLAVORTOWN SHOP
If you're a regular listener of The MY Morning Show with Bobby & Liberty, you have probably heard me talking about Guy Fieri. Guy has managed to make his Food Network shows successful throughout the pandemic, with some outside of the grocery delivery box ideas.
Guy Fieri has also been leading the charge to help keep restaurants in business with the Restaurant Relief Fund. Guy's Restaurant Reboot is his next project that will celebrate the reopening of the hospitality industry. This special event will feature a huge line-up of special guests. Guy's Restaurant Reboot will stream on all forms of social media Saturday, June 12, 2021, at 6:00 P.M.
FACEBOOK:@GuyFieri
TWITCH: @GuysRestaurantReboot
YOUTUBE: @GuysRestaurantReboot
TWITTER: @GuyFieri
TIKTOK: @Flavortown 
We will have at least three more years of Guy on the Food Network. He recently signed a new contract worth 80 million dollars! With some of that dough, Guy and his wife Lori bought a vacation home in West Palm Beach, Florida. Excuse me while I check flights to Florida...
Now, if you are a huge Guy fan like I am, you probably wonder if you can buy shirts like the ones he wears on Triple D or Guy's Grocery Games Delivery. You're in luck! There is an entire website dedicated to Flavortown merch. I happen to be the proud owner of a lot of the shirts from the shop - At least one for every day of the week.
Shop the Flavortown Collection of Guy Fieri Merch
If you call yourself a 'Fieri Fan' like me, you will want to check out these
one-of-a-kind t-shirts
featuring the Mayor of Flavortown.
10 Restaurants That Need to Come to Evansville
Here's 10 restaurants I think we need in the Evansville area.