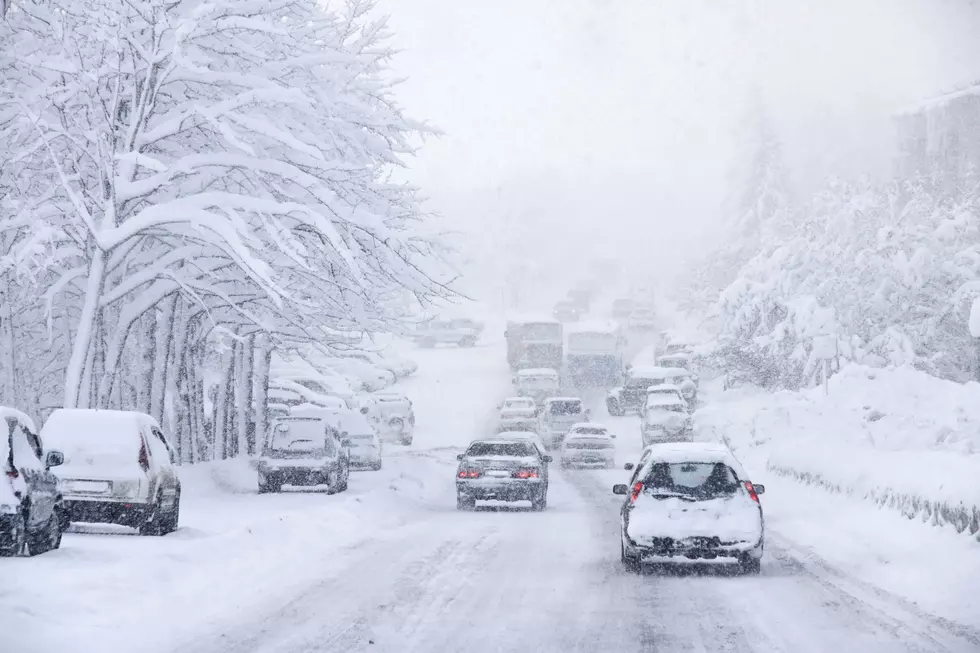 How Much Snow Should the Tri-State Expect This Weekend?
(iStock)
Even though it's technically Spring and the second weekend of April, the snow is scheduled to fall this weekend in the Tri-State!  How much snow should we expect?  We spoke to WEHT/Eyewitness News Meteorologist Ron Rhodes this morning on The Rob's Radio Show With Maddie West to get the answer straight from the source!
According to Ron, when asked how much snow we should expect this weekend, he said:
"Not much at all.  They've actually cancelled the winter storm watch... It's going to be less than an inch, and it's going to start falling after midnight tonight (Friday April 6th, 2018).  It's going to be mixed with a little rain and sleet at times.  So, just don't go out late tonight, and if you do, be prepared...  It's going to be melting away fairly quickly...  It doesn't look like it's going to be that big of a deal."
So, as always, be careful and stay safe this weekend, but don't stress about too much winter weather this time.