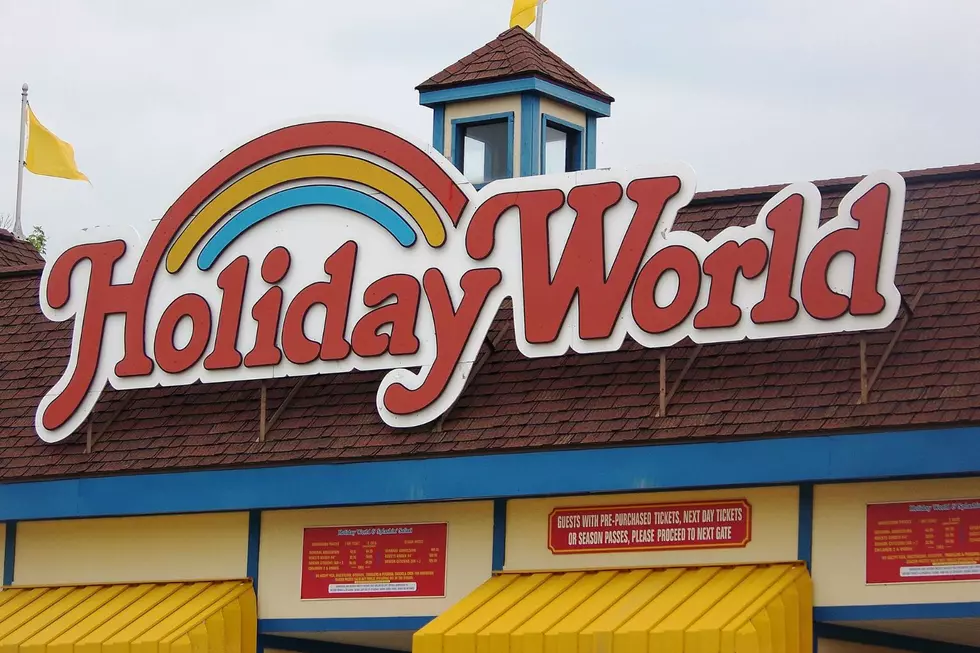 If You've Ever Wanted to be a Mascot, an Indiana Park is Giving You the Chance!
Alex Pierce/WBKR
If you've ever had dreams of being a mascot, Holiday World's giving you the chance to make that dream a reality this summer.  If you've ever wanted to work with drones, guess what?  The park's giving you the chance to do that too.
This Saturday, February 11th, Holiday World & Splashin' Safari is having open auditions for the amusement park's beloved costume characters. And, in case you haven't had the chance to meet and interact with them, here they are!
HOLIDOG
KITTY CLAWS
GEORGE THE EAGLE
SAFARI SAM
Holiday World hires roughly 2000 people each summer in a variety of departments- rides, foods, games, etc. However, they also recruit mascots, sound technicians and even drone crews!
In the words of Holiday World Media Manager Sabrina Jones, these are the perfect jobs for "outgoing, theatre, techy kids who'd love to have this as a summer gig."
The drone flight crew is an amazing opportunity as well.  Last year, Holiday World launched its first ever drone show.
The drone flight crew is in charge of preparing the drones each night before the show. That show, by the way, is expanding this year with even more drones added to the lineup.  And that means the park has the demand for even more drone flight crew!
If you'd like to fill out an application, visit HolidayWorldJobs.com. You will see the full list of departments available and the APPLY NOW button.
If you're looking specifically to spend your summer as Holidog, Kitty Claws, George the Eagle or Safari Sam, you also need to attend the audition on Saturday.  Report to the HR lobby starting at 1pm, Saturday!
Holiday World opens for the 2023 season on Saturday, May 6th. Splashin' Safari will open for the season two weeks later on May 20th.
Photos from The Great Cheetah Chase Race
The finals of The Great Cheetah Chase Race were thrilling at Holiday World & Splashin' Safari. teams from 92.5 WBKR, 99.5 WKDQ and MY 105.3 went head-to-head in an NCAA tournament-inspired bracket aboard Cheetah Chase, the world's first launch water coaster. Here are some photos from the event!