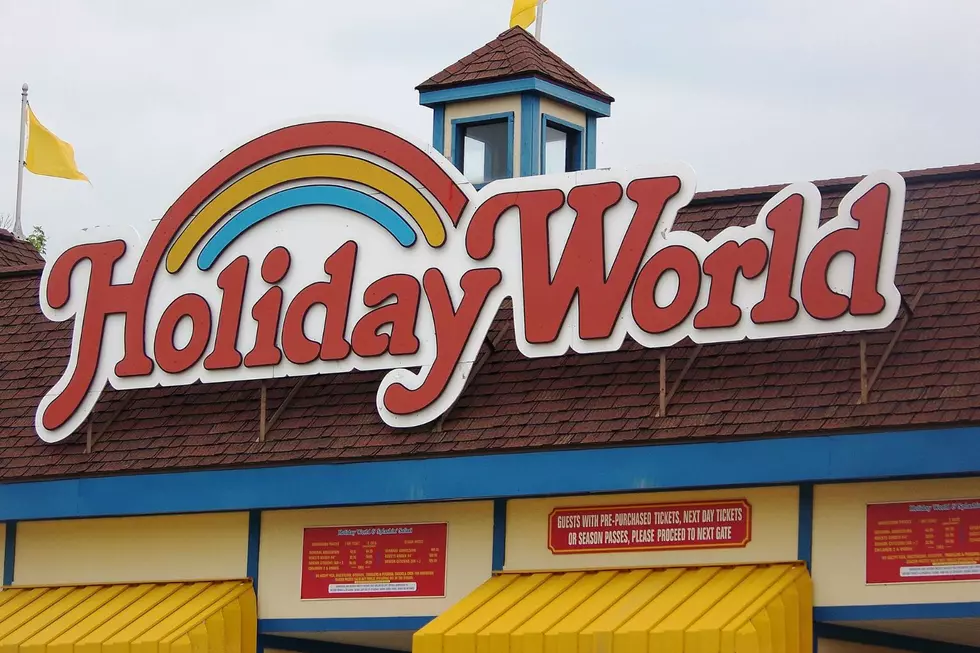 If You've Ever Wanted to Work in an Amusement Park, an Indiana Park's Giving You the Chance
Alex Pierce/WBKR
If you're looking for a fun summertime job- or you have a teenager or college student looking for one- here's some exciting news. This morning, Holiday World & Splashin' Safari announced their plan to fill over 2,200 positions for the 2023 operating season. To get the ball rolling, the park is host its first two virtual hiring events this Friday, February 24, and Saturday, February 25.
Holiday World and Splashin' Safari is located in Santa Claus, Indiana and is home to world class roller coasters and water coasters like:
THUNDERBIRD
VOYAGE
MAMMOTH
WILDEBEEST
CHEETAH CHASE
If you're interested in "attending" one of this weekend's virtual hiring events, here's how they will work. According to park officials, "During the virtual hiring events, prospective first-time Team Members will have 15-minute phone interviews with park management. Many departments fill positions early–especially for 14- and 15-year-olds, so interested candidates should visit HolidayWorld.com/Jobs as soon as possible to fill out an application and set up their phone interview."
Holiday World offers flexible scheduling and some tremendous job perks.
Those job perks for seasonal Team Members include:
  • A personal Season Pass
  • 50% off food
  • 20% off merchandise
  • Employee parties with exclusive ride time
  • Free access to other amusement parks and attractions in the area
  • Earn points for tickets, food, and prizes
  • Two free uniforms
  • Access to Employee Transportation program for a nominal fee
  • $13 starting wage for individuals 16 and older
To be eligible for employment, individuals must be at least 14 years old to apply, However, it's important to note that the majority of positions require individuals to be at least 16 or older. Adults seeking seasonal employment, such as retirees and teachers, are encouraged to apply as well.
For more information about seasonal and full-time job opportunities, visit HolidayWorld.com/Jobs. Or you can email hr@holidayworld.com or call 812-937-5252 with questions.
Photos from The Great Cheetah Chase Race
The finals of The Great Cheetah Chase Race were thrilling at Holiday World & Splashin' Safari. teams from 92.5 WBKR, 99.5 WKDQ and MY 105.3 went head-to-head in an NCAA tournament-inspired bracket aboard Cheetah Chase, the world's first launch water coaster. Here are some photos from the event!