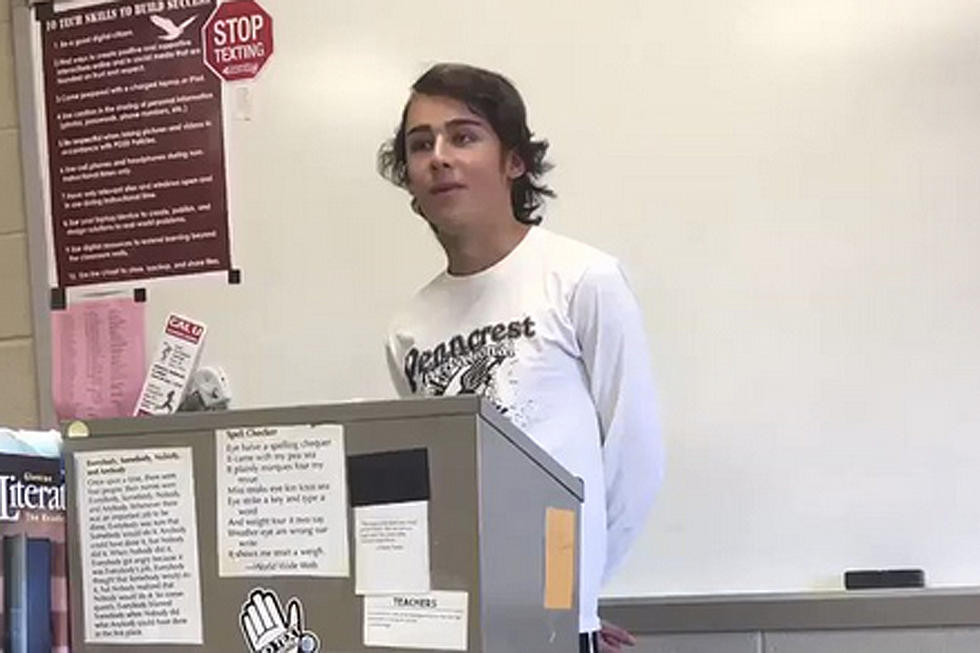 High School Student Gives Speech on How Lil Pump Saved Rap
brimcdev via Twitter
High school projects often deal with historical events or current affairs, but one student decided to do a speech for his Advanced Placement class on how Lil Pump saved the rap game.
According to student Gabriel Craig, who attends Pottsgrove High School in Pottstown, Pa, the Florida rapper "changed the course of history forever," dedicating the past two years of his life to saving hip-hop. Using some poetic license, the student claimed the "Gucci Gang" rapper saved SoundCloud after the company was "on the brink of extinction."
The student said during his speech, "Lil Pump works for the little guy. People like me and you. Without Lil Pump, the rap game would be like the United States government—owned and controlled by a few select billionaires. Thankfully, the rap game is controlled by common people, all thanks to Lil Pump."
While it's uncertain what grade the student received for his speech, he did get the approval of Lil Pump, who retweeted the speech and commented, "SPEECH OF THE YEAR."
Although Pump approves of the high school student's speech, the Archdiocese of Los Angeles didn't approve of the rapper filming his "Gucci Gang" video inside the Blessed Sacrament School. The school's officials apparently never told the Archdiocese of L.A. about the video shoot and failed to "follow filming policy and procedures."
Check out Lil Pump's tweet and the speech below.
See 21 of Hip-Hop's Biggest First-Week Sales in 2017 (So Far)