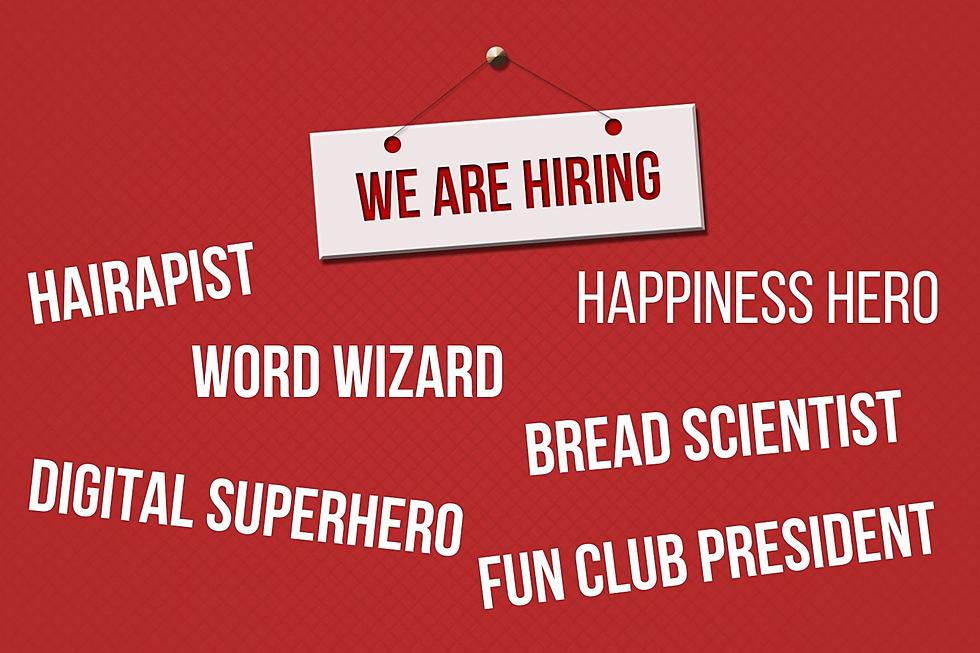 Here Are 5 of the Most Unique Evansville, IN Job Titles Found on Indeed
CANVA
Rockstar Associate
This sounds like a very glamorous job title, doesn't it? In reality, some companies are swapping words like Executive or Expert with catchy words like Rockstar or Wizard. This might get your attention, but it might not be the job you are looking for. Once you read the job descriptions, you quickly realize that they have nothing to do with rockstars or wizards!
Escape Room Game Master
Museum Play Guide
Play Guides are responsible for working as a team to support open-ended, child-directed play experiences within the Museum's public spaces. 
This part-time position is offered by Koch Family Children's Museum of Evansville.
Game Room Attendant
Be at least 15 years of age
Available to work various shifts
Excellent customer service skills
Energetic & enthusiastic personality
Pizza Crust Master
Cage Cashier
I couldn't help but picture a cashier stuck in a birdcage. Obviously, they aren't stuck in a cage, but the cashiers at casinos are in a protected area.
Secures of all monies, cash, chip, and paper within assigned Cage. Responsible for balancing of Cage Bank drawer.
You can see the complete job description and apply at Bally's HERE.
15 of The Best Cashiers in the Southern Indiana Area
Cashiers have been the unsung heroes of the pandemic. Even when the customer isn't right or they aren't having the best day, you told us that these are the cashiers you love to see.
State Parks Near the Tri-State You Have to Check Out
As the weather warms up, all I want to do is be outside. We've got several state parks around the Tri-State area, they'd be perfect for a day trip or a camping weekend!