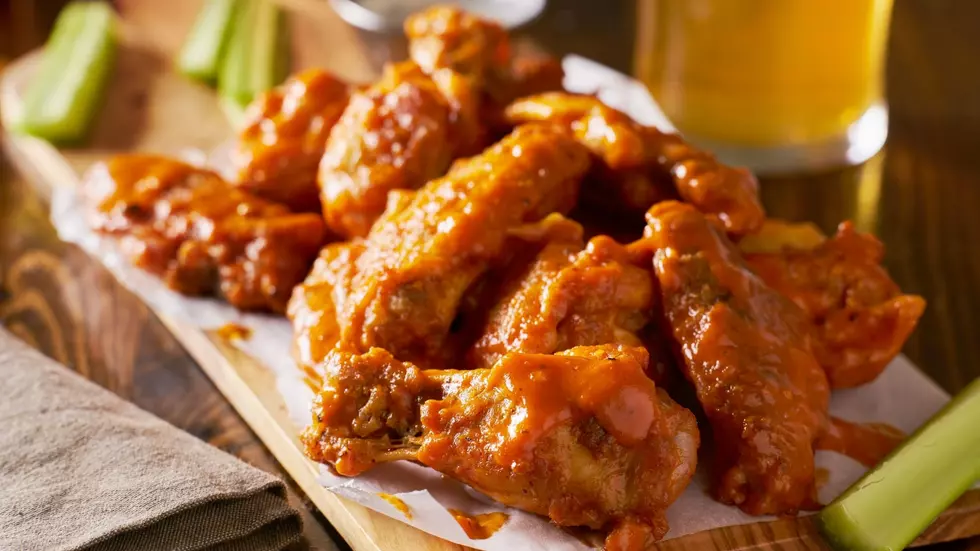 Hannibal's Wing Ding "Wings in Low Places" is this Saturday
Canva.com
It's the 18th Annual Wing Ding at Tanyard Gardens in Hannibal and this event is perfect for all the beer-drinking, wing-eating, music-loving fans in the Tri-States.
According to the Facebook event page, hosted by the Hannibal Jaycees, this weekend on Saturday, May 21st starting at 11 am. The event is the 18th Annual Wing Ding and this year's title or theme if you will is "Wings in Low Places" with the event being held outside at Tanyard Gardens in downtown Hannibal. On the event page, they say...
"Saddle Up & Put Your Boots on! It is time for the 18th Annual Wing Ding! Hannibal Jaycees will be serving up ice cold beverages inside Tanyard Gardens! Gates open at 11am and Wings will be served at 1 pm! Admission is $10 per person & must be 21 or older to attend"
The event is 21+ and the cost is only $10 to get in, if you are looking to register a team for the wing competition you can contact Bobi Stevens at 573-795-5229 or Sara Rothweiler at 573-603-4184, for more information on the event you can email the event at hannibaljaycees@gmail.com or just go check out their website by clicking here!
I will say that if you are thinking about entering a team you have the chance to win some big money on the Hannibal Jaycees Annual Wing Ding facebook page they say...
"A team could win up to $1250 in prizes will be awarded to the top 3 teams & $250 for best decorated booth!"
This annual event is one of the best food events in the Tri-States and is certainly one that will be a big success this year!
LOOK: 15 Discontinued McDonald's Menu Items