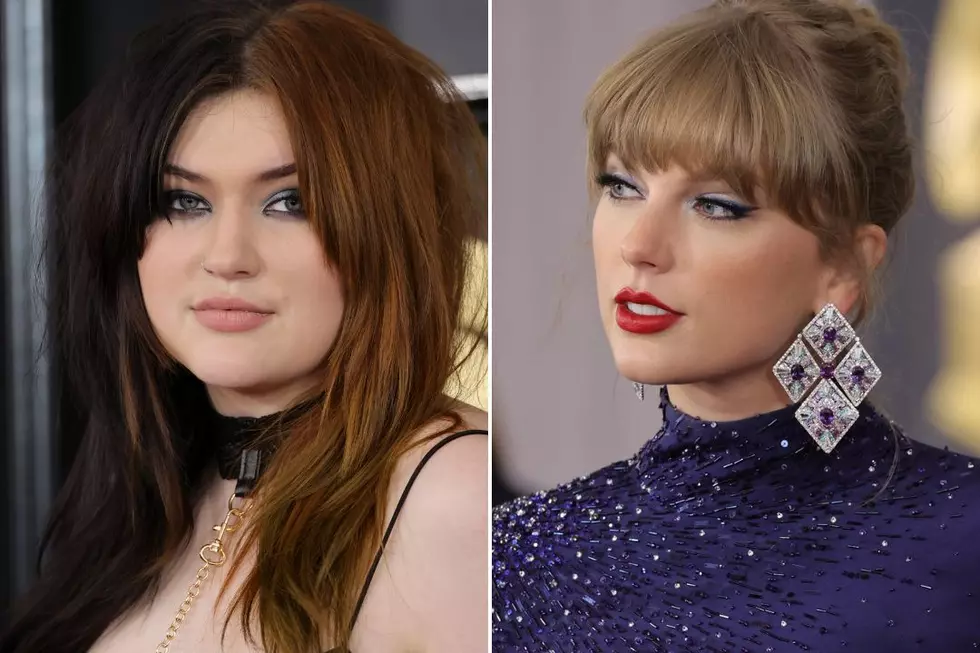 How Gayle Feels About Being Nominated in the Same Category as Taylor Swift (EXCLUSIVE)
Amy Sussman, Getty Images
Gayle revealed what it's like to be up against Taylor Swift — who Gayle will be opening for on the superstar's Eras Tour — in the same category at the 2023 Grammy Awards.
PopCrush caught up with Gayle on the Grammys red carpet Sunday night (Feb. 5), where the performer shared that she and Swift "congratulated each other on the Grammy nomination, obviously."
"I can't wait to lose to her," she told PopCrush, adding, "It's going to be amazing! Even to be in the same category as Lizzo [and] Kendrick Lamar, it's actually ridiculous."
This year, Gayle is nominated for "ABCDEFU," while Swift is up for "All Too Well (10-minute version)."
"I'm trying my best not to be nervous. For me it's really not about winning the award. I just want to use this as a big party to celebrate everything my friends, family and team have done for this song. [It's] absolutely changed my life. I'm so honored and excited to be here and I'm very excited to be in the room with so many iconic people, and to be in the same category as so many iconic artists. I'm forever a Grammy nominee," Gayle shared.
If Gayle happens to win the award, she has a few ideas for where she might display the trophy.
"Ryan Tedder [of One Republic], in his studios, whichever bathroom you go to, he has a Grammy on his toilet. It's a power move and I think that's incredible. But I think I want to keep it somewhere better — he has so many of them he can keep one in his room, bathroom, kitchen, every room in the house. If I have the possibility of having one, I'll probably keep it in my room. I'll be really scared to touch it. I don't know how I'd get it to Nashville, it's a lot to think about," she shared.
The "ABCDEFU" singer also shared details about her upcoming tour.
"My goal is to have two sets, an 'A' set and a 'B' set. So if there's people going to both days in a row, I can give them a different show. I've also been running on the treadmill and trying to do pull ups," Gayle told PopCrush.
2023 Grammys Red Carpet Fashion Moments We Can't Stop Thinking About