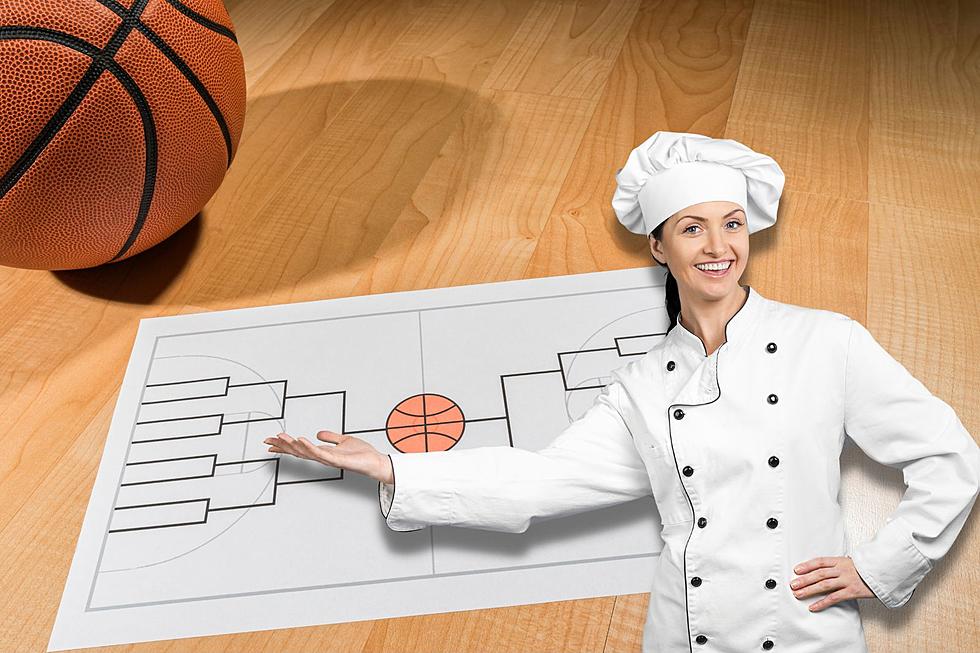 From Courtside to Kitchen: A Foodie's Guide to NCAA Bracket Picks
Canva
With 64 teams playing during March Madness, people can get pretty creative when it comes to filling out those brackets. I am using the power of the Food Network and Guy Fieri to make my NCAA bracket picks.
Guy Fieri in Tournament of Champions IIII Courtesy of Food Network
The tournament starts with the First Four, then there are six rounds of games, including the First Round, Second Round, Sweet 16, Elite Eight, Final Four, and the National Championship game. The teams that make it to the National Championship game will have played a total of six games during the tournament.
 NCAA Men's Basketball Championship 2023 Schedule:
First round: March 16-17
Second round: March 18-19
Sweet 16: March 23-24
Elite Eight: March 25-26
Final Four: April 1
NCAA championship game: April 3 
 Is it too Late to Pick Teams?
If you wanted to fill out a bracket from the beginning, you are a bit late. I didn't even realize that the games were already underway as of Wednesday, March 16.
And you might already see people posting that their brackets are busted. That means their picks have already lost. It happens pretty quickly.
A Foodie's Guide to NCAA Bracket Picks
I didn't put any money on the line this year, so instead of going with my gut, I decided to try a little experiment. The Tournament of Champions is in its fourth season on The Food Network. Guy Fieri is the host, and he pairs chefs up bracket-style, and each week the winning chefs move to the next round.
So, I took the TOC4 bracket and based the NCAA picks on the chefs that have already won. There are double the teams so I used the chef bracket twice.
Example:
Chef Jet Tila won, so I am dubbing him Alabama. I basically didn't even look at the teams (Sorry Kentucky) I literally just went by the chefs that have already won, then I had to predict the rest of the brackets.
Read More: VOTE NOW: The Menu Madness Round of 32 for Southern Indiana
30 Bizarre (and Real) Indiana High School Mascots
According to
High School.com
, there are 682 high schools in Indiana. 555 of those are public schools, while the remaining 127 are private. A majority of those schools have chosen typical mascots to represent them, like eagles, tigers, lions, jets, patriots, and so on and so forth. But, these 30 schools decided to go, well, a different direction.
Pardon the Pun, But These 10 Basketball Movies are a Slam Dunk
See Inside Ricky Bobby's Mansion From 'Talladega Nights' - Now For Sale
This North Carolina mansion was the on-screen home to Ricky Bobby in the Will Ferrell comedy <i>Talladega Nights: The Ballad of Ricky Bobby</i>. It's on the market for just under $10 million. Wanna go inside and see what it looks like?