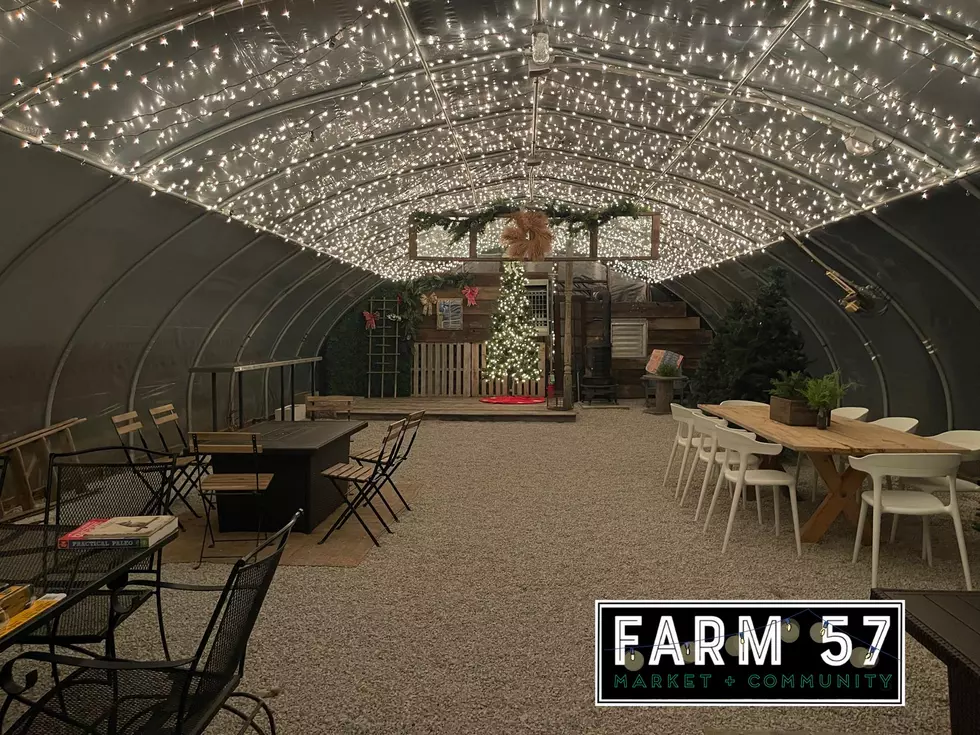 Evansville's Farm 57 Transforms Greenhouse Into a Cozy Winter Hangout Spot
Farm 57 Via Facebook
One farm market located in Indiana has transformed its greenhouse into a cozy spot to hang out with your friends.
Farm 57
Farm 57 is an awesome little spot located in Evansville, Indiana. It is home to a fabulous farm market, and regularly hosts fun and engaging community events, oftentimes with live music!
Food Trucks at The Farm
Farm 57 is the home base for an Evansville favorite - The Pizza Revolution, a double-decker bus that has been transformed into a pizzeria on wheels. Since The Farm is home to its own food truck, it only makes sense that during the warmer months, Farm 57 plays host to a weekly food truck festival.
More Than Pizza
In addition to mobile pizzerias and food trucks, Farm 57 is home to beautiful fresh flowers, including annuals, perennials, succulents, and hanging baskets. They also recently announced the addition of the all-new, Farm 57 Coffee Shop. Visitors to The Farm can enjoy a delicious latte made with espresso, chai, or matcha, as well as refreshing housemade lemonade, teas, juices, and Italian cream sodas.
Winter Time Fun
Just because the weather is colder, doesn't mean the fun stops at The Farm. They recently shared that during the winter months, Farm 57 is still a great place to meet up with friends. They have transformed their greenhouse into a cozy hangout spot. In a post to Facebook, they say,
Our greenhouse is the PERFECT place to recharge yourself during these winter months! It's like a warm hug to your soul!

Come order your favorite beverage and enjoy some me/we time!

P.S. The playground is right outside the greenhouse too:)
Find Farm 57
Ready to visit The Farm? Find Farm 57 at 3443 Kansas Road in Evansville. From Highway 41, take Indiana Highway 57 east to Kansas Road. You can also find them on Facebook and Instagram, as well as on their website.

Tri-State Food Trucks & Carts (Kentucky, Illinois, Indiana)
Love on-the-go food? Me too! We are creating a list of all the local food trucks, carts, and mobile food options in the tri-state! You can add yours to the list too!
Fill out the form here!