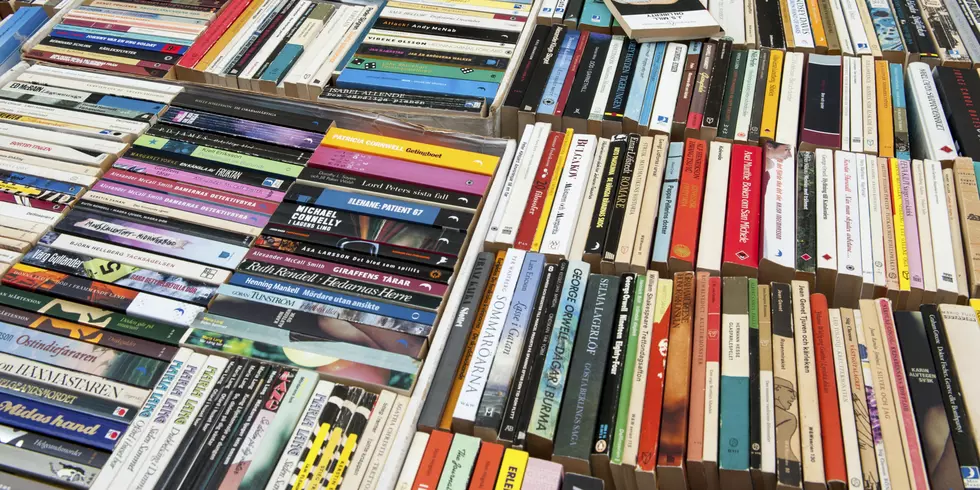 EVPL Foundation Fall Book Sale Is Scheduled for This Weekend
Keith Levit
Evansville Vanderburgh Public Library Foundation will be hosting the annual EVPL Foundation Fall Mini Book Sale November 9 and 10. The sale will take place in Browning Rooms A & B at EVPL Central, located at 200 S.E. Martin Luther King Jr. Blvd.
Hours of sale are Saturday, November 9 from 10:00 am to 4:00 pm and Sunday, November 10 from 1:00 to 4:00 pm
Hundreds of items, including books, movies, and CDs, will be available for purchase from $0.50 - $2.00. All proceeds from this sale are used to support EVPL programs and services, emerging technologies, and special library projects and initiatives.
"EVPL Foundation Book Sales are a vital piece of the work the Foundation does to support the library," said EVPL Engagement and Experience Officer Heather McNabb. "Every book, movie, and CD purchased affords us the opportunity to better serve our community by providing resources and services."
The Foundation has also released dates of the 2020 book sales: March 7 and 8, August 1 and 2, and November 14 and 15.
Evansville Vanderburgh Public Library has served our community for more than a century. With eight locations throughout Vanderburgh County, immediate access to hundreds of thousands of digital resources, and a dedicated team of library professionals, EVPL strives to create opportunities for you to discover, explore, and connect with your library