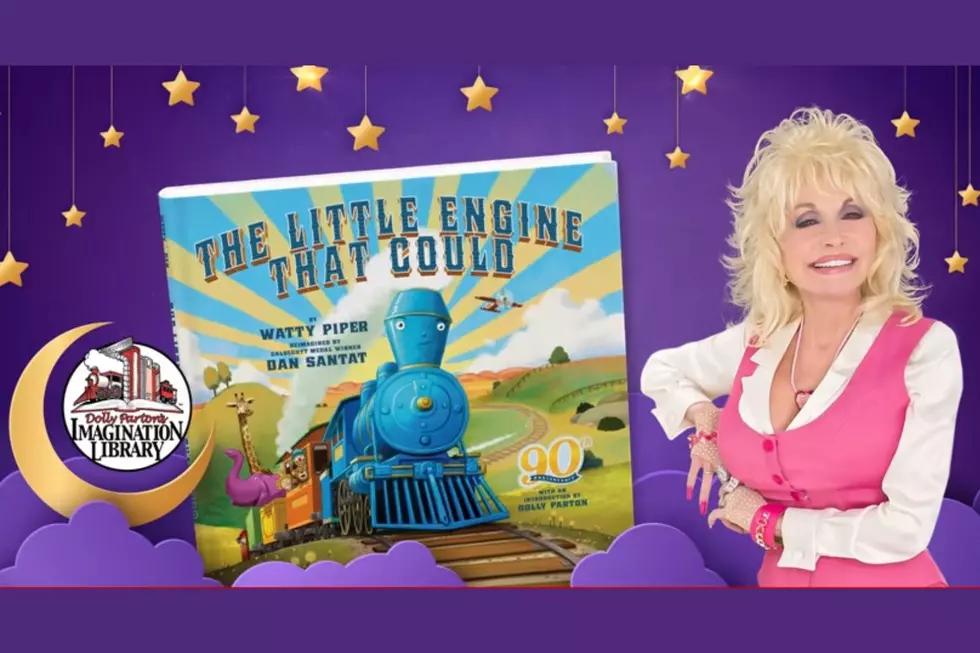 Dolly Parton Imagination Library Giveback Today at Prime Time in Newburgh, IN
Dolly Parton reads "The Little Engine That Could" in the first video of her new read-aloud series, "Goodnight with Dolly." In this series, Dolly reads select Imagination Library books, all carefully chosen for their appropriate content at this moment in time.
Prime Time Pub & Grill Newburgh
I have had the opportunity to try several of the yummy menu items they are serving up at Prime Time Pub & Grill. Owner David Parker really took care of his employees during the pandemic, making sure the hours were given to those that truly needed the money. He also took care of the community by offering curbside pickup and delivery. David is once again serving the community with a very special giveback.
Read More: Southern Indiana Pub & Grill America's Best Best Restaurants
Dolly Parton Imagination Library Giveback
Castle North Middle School's generationOn Club started the Dolly Parton Imagination Library in Warrick county as a school project. This very special giveback event is Wednesday, February 8, 2023, at Prime Time Pub & Grill's Newburgh, Indiana location.
8177 Bell Oaks Drive, Newburgh, IN, United States, Indiana
Dolly Parton's Imagination Library
Since launching in 1995, Dolly Parton's Imagination Library has become the preeminent early childhood book-gifting program in the world. The flagship program of The Dollywood Foundation, a 501(c)(3) non-profit organization, has gifted over 200 million free books in the United States, Canada, United Kingdom, Australia, and The Republic of Ireland. The Imagination Library mails more than 2 million high-quality, age-appropriate books each month to enrolled children from birth to age five. Dolly envisioned creating a lifelong love of reading and inspiring children to dream more, learn more, care more and be more.
"Goodnight with Dolly" | Dolly Parton reads "The Little Engine That Could
Llama Llama Red Pajama" | Dolly Parton reads "Llama Llama Red Pajama
Books that Have Recently Been Challenged in School Systems Across the US
Across the country, legislators and school administrators are seeing a spike in efforts to prohibit certain materials from being available in libraries. As a result, books that explore topics such as race, gender, sexual orientation, and other social issues are being targeted. The
American Library Association
received over 330 reports in the last year alone, containing multiple books that are being challenged all over the U.S.
Check out the following gallery to see some of the books that are currently in hot seats across the country.
Click on the below links to read an additional synopsis of each book. *As Amazon associates we earn on qualifying purchases.
15 Things You'll Find in Every Southern Indiana Grandma's House
Whether you call her Grandma, Memaw, Nana, or something else you know that there are some things that they all have in common. The items you'll find in your grandma's house never seem to age, they are just always there. If your nana isn't around anymore, these photos will definitely bring back some memories for you.