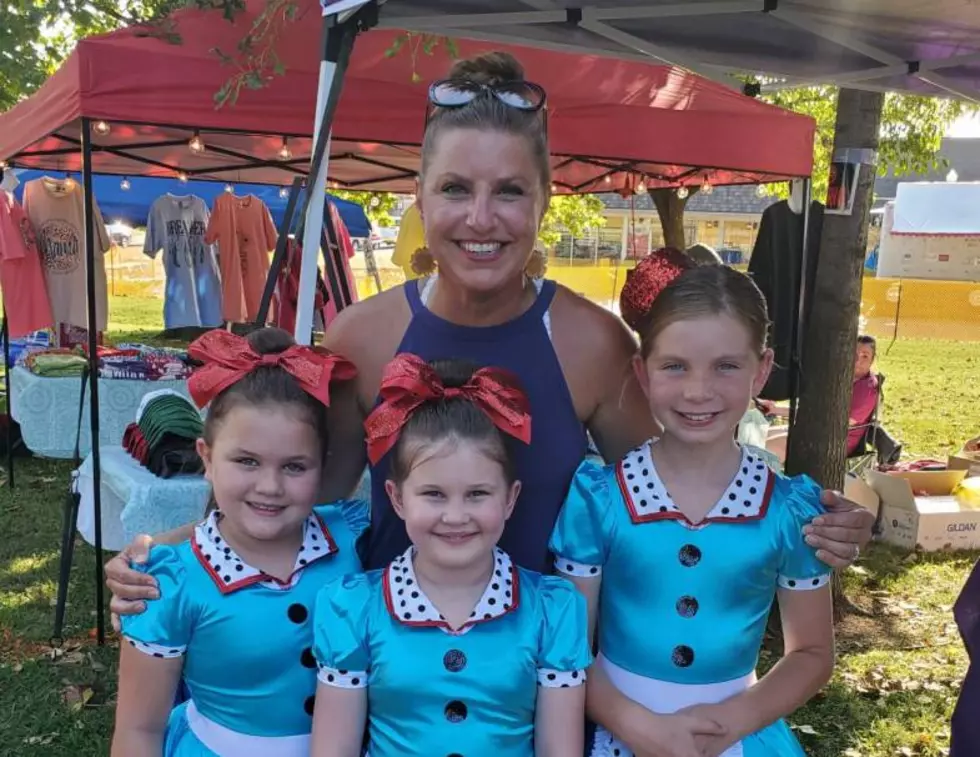 Indiana Dance Studio Rises from the Ashes into Amazing New Training Center
Heather Cross
Over the past few years, Heather Cross has learned the power of hashtags. Her favorite is this one- #DreamsDoComeTrue.
Heather has had a love affair with dance her entire life.  She danced at Kentucky Wesleyan College when she was in undergraduate school in Owensboro. She then coached the dance team at Apollo High School for four years before moving back to Indiana. Today, she's not only dancing, she's sharing her love of it and teaching others at her own dance studio.
Heather's daughter started dancing at local studio years ago and Heather, because of her coaching background, was asked to help out. Eventually, she started running that studio before she was asked to come back to Tell City and open her own. With the creation of Dance Haven Studios, that's exactly what she did. Heather opened her studio in the summer of 2016.
Certainly dreams do come true, but sometimes those dreams come with curve balls and that's certainly the case with Dance Haven. In December of 2019, Dance Haven's building was damaged by fire. Shortly after that, COVID-19 became a global pandemic and classes came to a virtual halt. In retrospect, Heather says, "It was totally a blessing because we had no building to pay rent or extra bills."
But there was no way that fire or the pandemic were going to keep Heather's feet (or those of her students) from moving. Eventually, Dance Haven found a brand new space!
Heather says the new studio is one "we had always envisioned." And I suppose that Field of Dreams whisper is true. If you build it, they WILL come.
Dance Haven, where students can start at the age of 3, currently has an enrollment of over 200 kids and those dancers-in-training study a wide variety of dance disciplines- ballet, jazz, tap, hip hop, acrobatics and tumbling. 
Another hashtag Heather has become fond of is this one, which shows the power of her dream and the reach it now has. She uses #CarLineMafia. The studio has become so busy there have been parking and traffic issues. That's clearly a great problem to have. She built it and the aspiring dancers are indeed coming. Dancers and their parents are rolling in.
Dance Haven is also home to a competitive cheer team and competitive dance team.
And the studio recently expanded into music lessons as well and currently offers piano, guitar, voice and drum.

And, by the way, there are classes for adults too. Dance Haven's home to a popular adult hip hop class on Tuesday evenings.
#DreamsDoComeTrue And Heather Cross has the studio and a legion of dancers to prove it. From the ashes and "Straight Outta Quarantine", Dance Haven is bigger and better than ever.
Popular Child Stars From Every Year
Below,
Stacker
sifted through movie databases, film histories, celebrity biographies and digital archives to compile this list of popular pint-sized actors from 1919 through 2021.