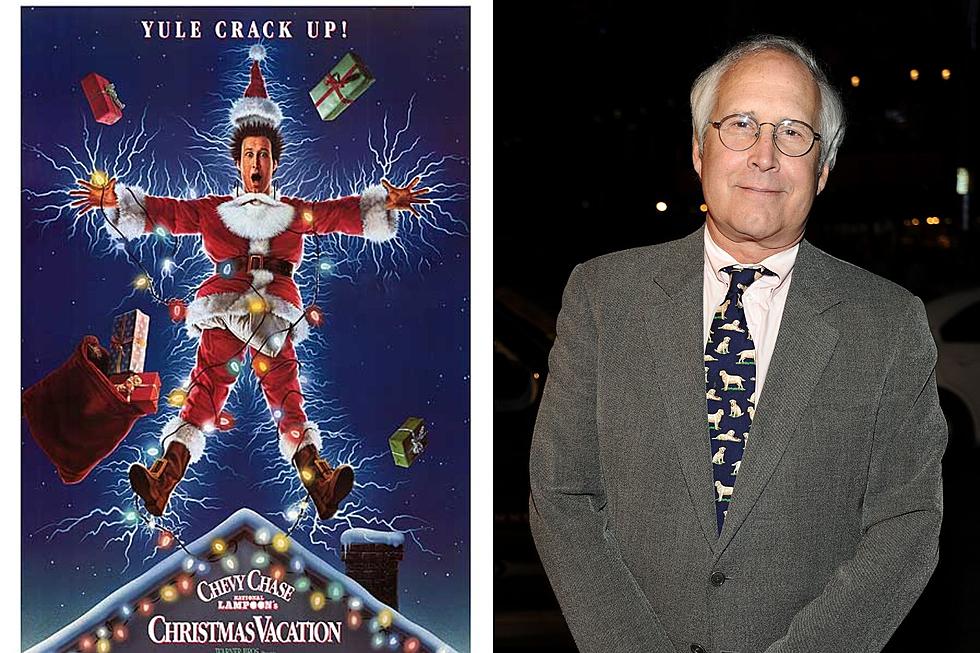 Chevy Chase Coming to Evansville, Indiana for a Screening of 'Christmas Vacation'
Warner Bros./Getty Images/Canva
Are you serious, Clark?! Chevy Chase is coming to Evansville for a special screening and Q&A of a holiday classic.
When you ask people what their favorite Christmas movie is, there's a good chance that the majority of people will say one specific movie. That movie is National Lampoon's Christmas Vacation. The 1989 holiday film has become a classic over the years. It's one of those movies with an endless amount of lines that people quote all throughout the year. For example, any time someone asks me a question, my first instinct is to reply by saying "I don't know, Margo!"
You've seen Christmas Vacation hundreds of times, but I would be willing to bet that you've never seen the holiday classic quite like this before!
Chevy Chase Hosting Screening and Q&A of Christmas Vacation in Evansville
No, your eyes did not deceive you, Clark Griswold himself, Chevy Chase will be coming to the Old National Events Plaza in Evansville, Indiana for a special screening of the movie on December 20th.
The upcoming event will give guests of all ages a chance to see the movie on the big screen for the first time in decades, along with a special experience! Audiences will enjoy an exclusive live Q&A discussion with Chevy Chase and his wife Jayni following a screening of the film. Chevy and Jayni will be sharing behind-the-scenes stories and answering your questions in person. A limited number of VIP tickets are available which include the best seats in the house and a post-show photo-op with Chevy Chase.
Tickets start at $39.00 plus applicable fees and tax. VIP meet and greet photo opportunity tickets include a premium seat and are available for $149.00 and $249.00
plus tax and fees. You can purchase your tickets at Ticketmaster.com or the Old National Events Plaza Box Office.
Stock Up on These Winter Essentials Before It Snows
Winter is coming! Before you get caught with three feet of snow and no snowsuit, make sure that you have the essentials to get thru this winter and stay warm!
*As Amazon associates, we earn on qualifying purchases.
Christmas Movie Trivia
Put your Christmas movie knowledge to the test with these trivia questions
The Worst Christmas Movies Ever
Ho ho ho — these movies stink.