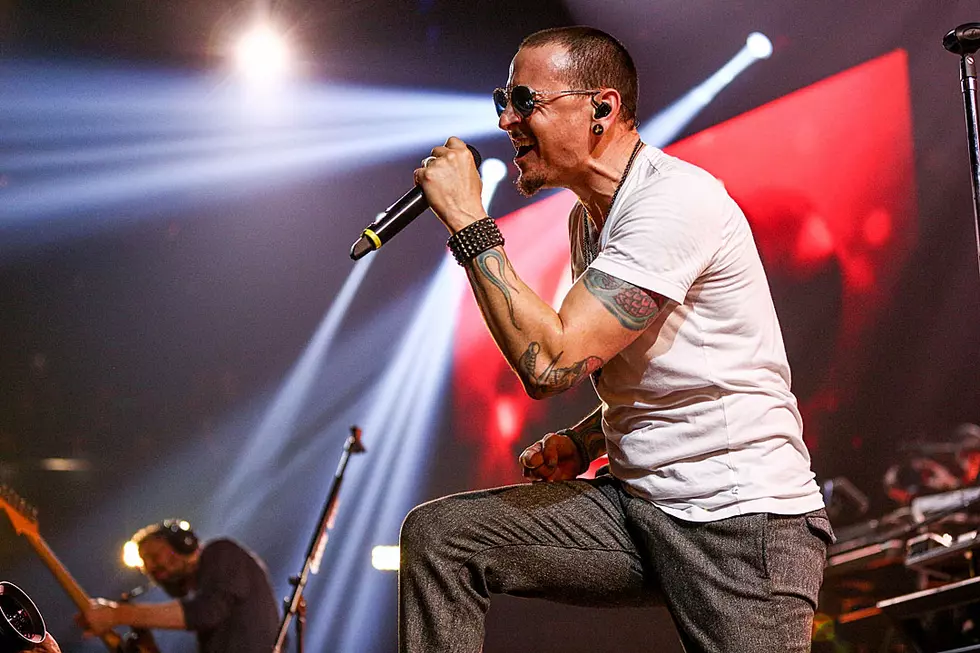 Check Out These Amazing Chester Bennington Cover Songs!
Rich Fury, Getty Images
The world of music mourns the loss of another young talented soul today as Linkin Park vocalist Chester Bennington reportedly took his own life yesterday.  I know a lot of people are making their own lists of their favorite Linkin Park/Chester Bennington songs or sharing their tributes on social media or whatever.  I liked Chester and Linkin Park a lot.  I had all of their albums up until their most recent, and I'll admit my interest in their music started waning after A Thousand Suns struck me as a tremendous let down.  My respect for the band and their music never left me, though.
You're seeing a lot of people sharing a lot of Bennington's and Linkin Park's biggest hits, which is certainly understandable and how people will always remember their favorite musical artists.  Here a few examples of lesser-known live performances from Chester Bennington and/or Linkin Park that were covers of other artists' songs.  I love all of these and hope you do, too:
ROLLING IN THE DEEP - ADELE:
If you've never heard this cover of Adele's "Rolling in the Deep," you're missing out.  Possibly more than any other song on this list it display's Chester's amazing vocal ability.
HUNGER STRIKE - TEMPLE OF THE DOG:
I first heard this on a Linkin Park Projekt Revolution compilation which offers Bennington singing (Pearl Jam's) Eddie Vedder's part AND Chris Cornell singing his own part of the Temple of the Dog classic.
NUMB/ENCORE - JAY-Z:
Admittedly, this performance doesn't really qualify as "lesser-known" but this collaboration with Jay-Z was probably the highlight of the incredible Collision Course album.
UMBRELLA - RIHANNA:
Speaking of Jay-Z, Linkin Park must have admired one of the biggest hit songs from any of his artists.  Rihanna's "Umbrella" sounds very cool with both Chester's and fellow Linkin Park vocalist Mike Shinoda's voices in tandem.
SWEET CHILD O' MINE - GUNS N' ROSES:
This one is honestly one of my guilty pleasures, as Guns N' Roses is my favorite band ever.  Linkin Park would sometimes handle this song with the appropriate level of seriousness during their live shows.