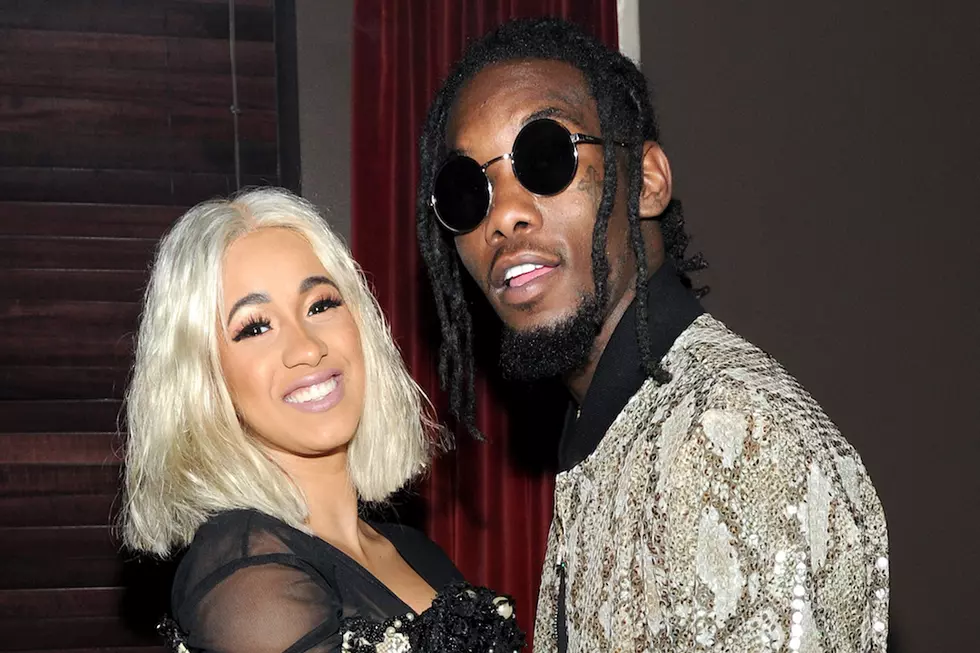 Cardi B and Offset Become "Grandparents" After Their Dog Has Puppies
Craig Barritt, Getty Images
A rainbow-haired Cardi took to Instagram on Friday (June 8) to reveal the news and show off the cute litter. "So, somebody was so thirsty to be a mom that she couldn't wait," Cardi said, pointing the camera to her dog.
"She got her cubs," the rapper added while filming the puppies lying on the floor.  The "Be Careful" artist then showed off the proud parents of the pups and flipped the camera on her and Offset, calling themselves the grandparents.
In related Cardi B news, the Invasion of Privacy rapper recently fired back at critics who called her out after a video surfaced showing Offset smoking while next to her in a club. At one point in the video, a large cloud of smoke can be seen making its way to Cardi's face.
Cardi slammed her critics in the comment section of an Instagram post, telling them to send her pampers if they're so concerned. "SINCE YA CARE AND ARE SO CONCERN about my baby … Hit me in my DM for my registry and send me some [Pampers] and baby formula," she wrote. "Don't just comment like you care about my baby show it!! SEND THEM PAMPERS!"
Up next for the New York rapper, she was recently announced as one of the headliners for the upcoming One Musicfest in Atlanta, Ga. Cardi will be joining other big names such as Big Sean, Common, Brandy and more.
Most Surprising Facts About Cardi B