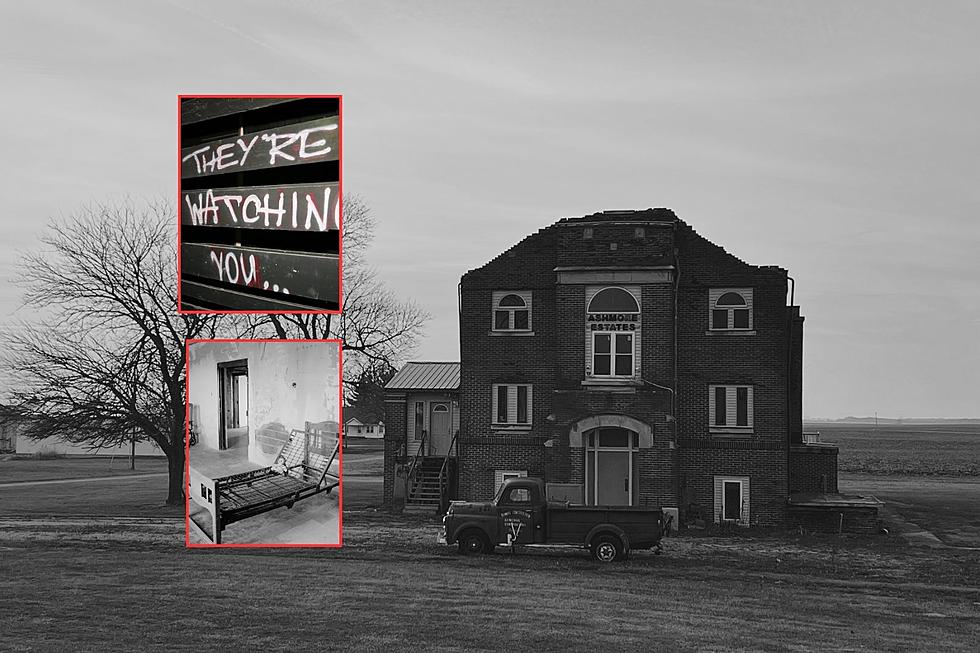 One of Illinois' Most Haunted Places Wants You to Come Stay Overnight
Ashmore Estates via Facebook, Canva
Ashmore Estates is often considered the most haunted place in all of Illinois, and you have the chance to stay overnight there to experience all of the terror firsthand...if you're brave enough.
The History of Ashmore Estates in Illinois
Ashmore Estates, located in Ashmore, Illinois, has a long history full of creepy stories, depraved conditions, and paranormal experiences. It was built in 1916 and served as a county poorhouse before it was converted into a psychiatric facility in the mid-1950s.
If you go on a hunt for the history of Ashmore Estates you will find many unsettling stories about walls filled with vermin, mentally ill patients who have taken their own life inside the Estates' walls, and the ghost of a little girl who died in a fire at Ashmore Estates and continues to haunt its walls today.
A fire isn't the only force of nature that has tried to take down Ashmore Estates. The building was severely damaged by a storm that blew off its roof and destroyed its support gables back in January 2013, but since then it has been restored to its former, terrifying glory.
Here are just a few pics of the horror that awaits you inside...




Paranormal Tours of Ashmore Estates
Ashmore Estates has been the site of many paranormal investigations and tours throughout its years, and it seems to always deliver creepiness. From odd lights and sounds to shadows and figures appearing out of nowhere, Ashmore Estates has it all...and then some.
Need some proof? Check out this Travel Channel YouTube video featuring the Ashmore Estates...

I'd for sure be running for the hills after experiencing something like that, but if you are far braver than I, you should totally book an overnight ghost tour at Ashmore Estates.
Stay Overnight at Ashmore Estates
Ashmore Estates offers several different tour options throughout the year. They host public historical tours, private paranormal tours, kids' and teens' days, and even overnight paranormal investigations. (Don't worry, you actually sleep in bunkhouses that are on the property, not the inside of that terrifying building!) For more information on touring Ashmore Estates, click here.
Ummm, can anyone explain why these toys are tethered to an abandoned motel south of Rockford???
42 Terrifying Photos Inside the Former Rock River Elementary School in Rockford, Illinois
LOOK: Abandoned Home In Illinois Dubbed Death House For Good Reason
The history of this abandoned home is filled with death.