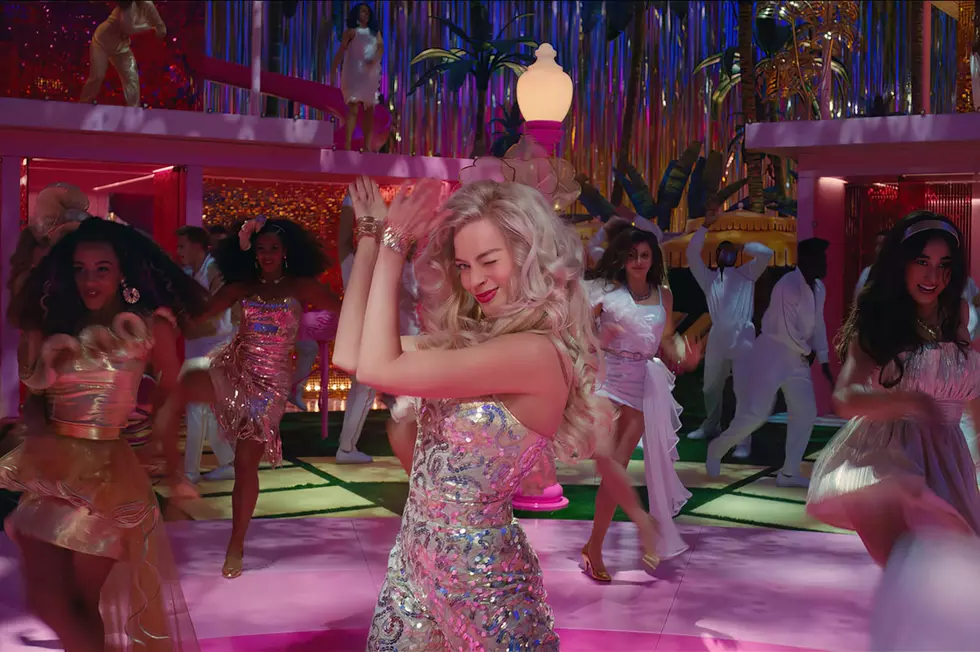 'Barbie' Had the Biggest Opening Day in Theaters of 2023
Warner Bros.
Barbie is big. Like, Barbie Ultimate DreamHouse big.
After a first night in theaters, the film has already grabbed a box-office record. According to Warner Bros., the movie made $22.3 million in early preview screenings on Thursday. That is the best Thursday box-office total for any movie of 2023 so far, beating Guardians of the Galaxy Vol. 3 and its $17.5 million Thursday when that Marvel movie opened in theaters back in March.
Barbie is now expected to make well over $100 million in theaters for its opening weekend.
READ MORE: The Best Barbenheimer Memes
That's despite big competition from Christopher Nolan's new movie Oppenheimer, which grossed a not-shabby $10.5 million on Thursday night itself, and is expected to earn some $50 million across the entire weekend. While there has been discussion for months about both films opening on the same day, it now seems that "Barbenheimer" has helped to generate a lot of interest in both films, which look like they are on track to become two of the biggest movies of the summer.
The Barbie movie has been a long time coming, and gone through multiple directors, writers, and potential stars through the years as Mattel and the film's distributor struggled to find the way to turn the iconic doll into an actual movie. That task eventually fell to Greta Gerwig who made less of a straightforward adaptation than a self-satirizing spoof, featuring Margot Robbie as a Barbie who lives in an uncomplicated Barbieland but suffers an existential crisis and must travel to the real world to solve it.
Gerwig's approach has already proven popular with critics; would you have guessed five years ago that Barbie would have an 89 percent on Rotten Tomatoes? Now it's looking like it's going to be very popular with audiences as well.
The Best Movies Based On Toys
Although they're sometimes associated with craven financial motives, there have been some really good movies based on children's toys.