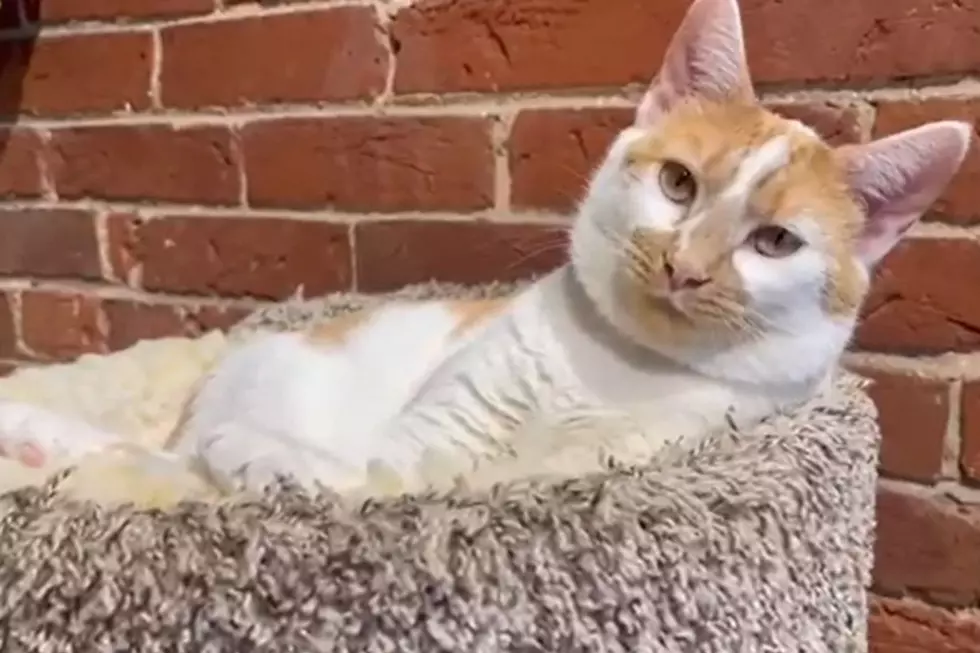 Adoptable Indiana Shelter Cat is 'a Little Spicy and Super Sweet'
Vanderburgh Humane Society
If you're looking to add a new pet to your family, why not make it Lilith, our Pet of the Week from the Vanderburgh Humane Society?
Lilith's Story
Hi, my name is Lilith and I'm a 2-year-old female up for adoption at the River Kitty Cat Cafe. Would you believe that I'm the second longest resident in the cat cafe? I've been in their care for a whopping 125 days! As you can see, I'm cute, curious, a little spicy, and super sweet. My favorite activities? Snoozing, watching the world go by, making you laugh, and snuggling up.
Lilith's adoption fee is $80, and like all adoption fees at the VHS that cost includes her spay, microchip, and vaccinations. All of which are valued at well over $80.
If you're interested in Lilith or any of the other cats up for adoption at the Vanderburgh Humane Society and River Kitty Cat Cafe on the Main Street Walkway in downtown Evansville, get a jump on the adoption process by filling out some of the paperwork in advance on the VHS website.
Other VHS News
25 Pets Up for Adoption at the Vanderburgh Humane Society
If you're looking for a new four-legged friend to add to the family, the Vanderburgh Humane Society has plenty of dogs and cats ready to go home with you. Not a dog or cat person? No worries! They also have rabbits, guinea pigs, hamsters, and more.