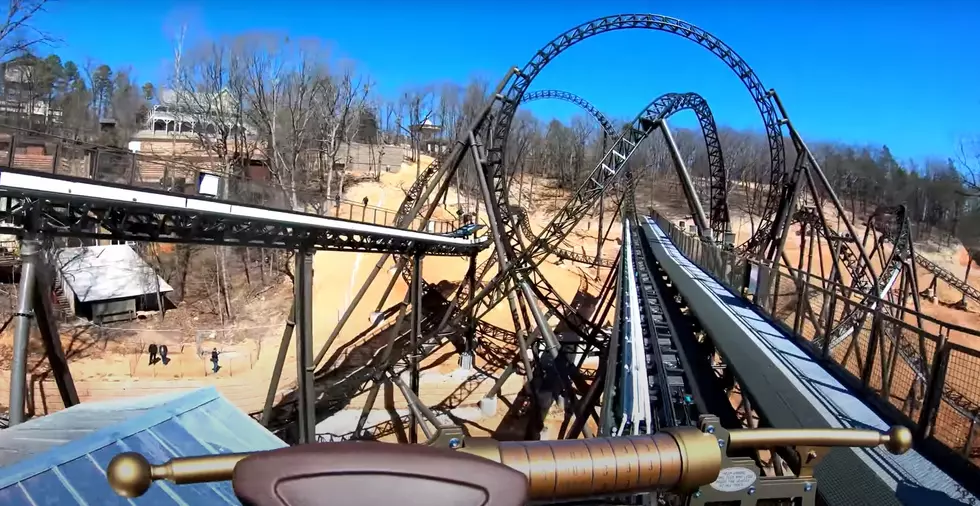 A Record Breaking Roller Coaster named Best in all of Missouri
YouTube.com/Theme Park Review
Summer is almost here and that means heading out for some fun! And if you are a thrill-seeker looking for the ride of your life you have to check out the Roller Coaster named Best in all of Missouri!
According to popularmechanics.com, the roller coaster called Time Traveler at Silver Dollar City in Branson, Missouri is the best roller coaster in the state. In an article ranking the best coasters in each state Popular Mechanics says...
"This fully spinning coaster breaks records by offering three inversions and a 90-foot drop at a 90-degree angle. Noted as the tallest and fastest full-circuit spinning roller coaster, Time Traveler at Silver Dollar City certainly leaves riders wondering just where they are after all that spinning."
If you are having a hard time understanding what this ride is like just watch this YouTube video posted by the channel Theme Park Review.
One of the comments on the video says that there are taller and faster coasters but you have more fun on Time Traveler than any of those other coasters. Watching the video made my stomach queasy but it does look like it would be the ultimate thrill ride for people who are looking for the twists and turns that make your stomach do loops.
I have never been to Silver Dollar City in Branson but everything I have read and seen about it makes me what to take a trip there this summer, if you have been there let me know is it worth the trip even if you don't go on Time Traveler?
Look at the beautiful views you get from the Gateway Arch